H1N1 Flu Spreads Slower Than Seasonal Flu: Study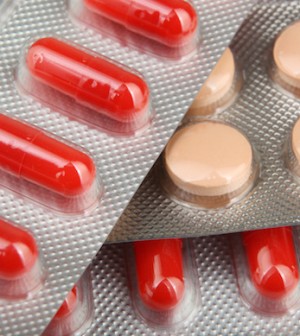 WEDNESDAY, March 10The H1N1 swine flu appears to spread more slowly than "regular" seasonal flu in a household setting, but when it does spread it's more likely to affect children, a new study suggests.
"We found that about 9 percent of people who lived with a household member with [H1N1] flu also got flu," said lead researcher Oliver Morgan, an Epidemic Intelligence Service officer with the U.S. Centers for Disease Control and Prevention.
"We found that 18 percent of children under 5, and 11 percent of children 5 to 18, got flu in the household," Morgan said, adding that children were more likely to introduce flu into the household.
The findings are published in the April issue of the CDC journal Emerging Infectious Diseases.
For the study, Morgan's team began looking at the H1N1 outbreak when it first started in the United States in April and May of 2009. The researchers examined more than 3,400 flu samples from the San Antonio, Texas, area, one of the first sites to experience infections.
The researchers were able to identify 97 cases of pandemic H1N1 flu in 77 households. In about 30 percent of the homes, additional family members became sick within four days of a child coming down with the flu.
The so-called attack rate of the H1N1 flu — how fast it spreads — was 4 percent, which is lower than that seen with seasonal flu and lower than what would be expected for a pandemic flu, the researchers said.
Most of the flu and the highest attack rates were seen among children, reinforcing earlier findings that the H1N1 swine flu tends to target children and younger adults.
Morgan said the study was done at the start of the epidemic in the United States to learn more about the H1N1 virus, about which relatively little was known at the time. "This gave us an idea of how fast the flu might spread," he said. "It also gave us an idea of who might be at greatest risk of infection."
Flu expert Dr. Marc Siegel, an associate professor of medicine at New York University Langone Medical Center in New York City, said "this study adds to other studies that suggest that the transmission rate of H1N1 strain may have been lower than anticipated."
However, Siegel, noting that this study was done at the start of the pandemic, said the findings may not hold up once later data are available.
"There is clearly a variation based on where in the wave [the outbreak] you are," he said. "It may have kicked up over the summer and become more transmissible. So I'm not buying that H1N1 is less transmissible than seasonal flu. I think it depends on when you happen to catch it."
Siegel added that, for a pandemic flu virus, H1N1 is mild. "It is behaving like a pandemic in terms of its translatability, but not in terms of its lethality," he said.
More information
For more on H1N1 flu, visit the U.S. Department of Health and Human Services.
Source: HealthDay
​