Severe Injuries From ATV Accidents on the Rise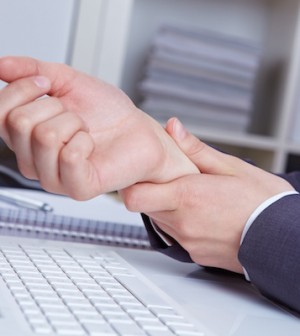 WEDNESDAY, March 10Two new studies report a high rate of severe injuries — including amputations, spinal injuries and even death — among children who ride all-terrain vehicles.
"A spine injury is such a devastating injury for a young person," said Dr. Jeffrey R. Sawyer, an assistant professor of orthopaedics with the Campbell Clinic at the University of Tennessee, and a co-author on both papers.
The same goes for amputations, which, as a result of these types of injuries, have typically been of legs, toes and fingers.
The findings were to be presented Wednesday at the American Academy of Orthopaedic Surgeons annual meeting, in New Orleans.
"ATV [all-terrain vehicle] injuries have been significant; we've been noticing increases for a while," said Dr. Mike Gittelman, an associate professor of clinical pediatrics in the division of emergency medicine at Cincinnati Children's Hospital.
Gittelman, who was not involved with either study, said ATV-associated fatalities increased nearly 60 percent between 2000 and 2005, while non-fatal injuries rose 48 percent.
Three-wheeled ATVs have been banned (although some do still exist), but four-wheeled, multi-rider ATVs are gaining in popularity and it appears they are not necessarily any safer, the researchers said.
The first set of authors reviewed emergency-room records at a trauma center in California for all patients who had sustained injuries in an off-road vehicle from Jan. 1, 2005 through the end of 2007. There were about 110 patients in total.
People involved in an accident with a multi-rider ATV were more than 10 times as likely to need an amputation as people involved in an accident with a conventional single-rider ATV, the study found.
"It's night and day. If you get injured on one of these it's going to be bad," said study author Dr. Gregg Wendell Schellack, an orthopedic surgery resident at Loma Linda University Medical Center, who races motocross and dirt bikes.
The second study found that almost 4,500 U.S. children were injured in an ATV-related accident in 2006, with 7.4 percent sustaining a spine injury. That represented at least a 140 percent increase in the overall number of children injured since 1997 and a 467 percent increase in spinal injuries.
Seventy percent of these injuries occurred in children under the age of 16. Spinal injuries were more common in older girls.
A third study found severe injuries among children who had participated in motocross, a sport involving off-road, two-wheeled motorcycles.
Half of the children who had sought treatment for this type of injury at a single trauma center were hospitalized and nearly one-third needed surgery. Many had been wearing helmets and other protective gear.
The dramatic increase in the number of ATV-related injuries could be due to any number of factors, including the number of vehicles on the road: In 1985, there were about 400,000 ATVs in the United States, said Sawyer, while today there are an estimated 9.2 million.
There's also the size and power of the vehicle to be considered. In the 1970s, the typical ATV weighed about 250 pounds and was 7 horsepower. The newer vehicles weigh much more than that and can approach speeds of 100 mph, Sawyer said.
They also have a higher center of gravity, making them more prone to roll over, Schellack explained. "If it starts to roll over, your first instinct is to put your foot down to try to stabilize or brace it, but that's no match for a 1,000-pound vehicle."
And children just shouldn't be riding these vehicles, added Gittelman. "They don't possess the maturity or ability to operate these vehicles," he said. "If you're not going to let a kid drive [a car], why would you let them drive a vehicle that's just as powerful?"
More information
The American Academy of Orthopaedic Surgeons has more on ATV safety.
Source: HealthDay
​