For Common Warts, Freezing Therapy Works Best: Study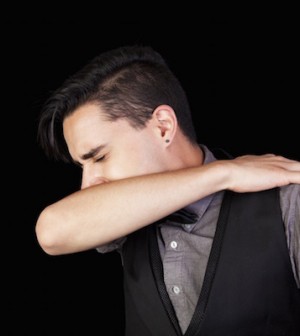 THURSDAY, Sept. 16When it comes to ridding yourself of common warts, freezing — also known as cryotherapy — works better than applying salicylic acid, another common treatment, a new Dutch study finds.
No one treatment cured more than half of cases, however, and better treatments for the stubborn skin malady are needed, experts say.
The new finding is a bit of an about-face, according to Dr. Sjoerd Bruggink of Leiden University Medical Center, Leiden, who led the research. That's because an earlier review done by another team found that salicylic acid was the preferred treatment.
But for common warts, Bruggink's group found otherwise. He and his colleagues looked at common warts, found on the fingers, around the nails and on the backs of hands, and at plantar warts, which grow on the soles of the feet.
"Our trial is the first to show that for patients with common warts cryotherapy is most effective," Bruggink said. However, "for patients with plantar warts, the active treatments [freezing or salicylic acid] are not more effective than a wait-and-see approach."
The study, funded by the Netherlands Organization for Health Research and Development, is published Sept. 13 in the Canadian Medical Association Journal.
Warts are non-cancerous skin growths triggered by a viral infection in the skin's top layer, according to the American Academy of Dermatology. Up to a third of school-age children will develop warts, according to Bruggink, although two-thirds of the growths will go away on their own in two years or less.
Two common treatments for warts are the topical application of salicyclic acid, or cryotherapy, where the wart is frozen away using liquid nitrogen.
For the study, Bruggink tracked outcomes for 250 children and adults, ages 4 to 79, with warts, for 13 weeks. The participants were assigned to either the freezing group, the salicylic acid group or a "wait-and-see" group that got no active treatment.
At 13 weeks, 240 people remained in the trial. The cure rates for common warts (treated in 116 people) was 49 percent for freezing, 15 percent for those receiving salicylic acid and 8 percent for the wait-and-see group.
For the 124 people treated for plantar warts, the cure rate was similar whether they got freezing or salicylic acid. Eleven of 37 people who underwent cryotherapy experienced a "cure" — disappearance of the wart for 13 weeks — compared to 14 of 43 people treated with salicylic acid. Plantar warts resolved on their own in 10 of the 44 patients in the wait-and-see group.
Bruggink said his team will next look at combination treatments for plantar warts.
The Dutch results didn't impress Dr. Steven Feldman, professor of dermatology, pathology and public health sciences at Wake Forest University Baptist Medical Center, Winston-Salem, N.C., who reviewed the study.
"Well, there's clearly one thing they proved: We still need a good treatment for warts," Feldman said. "Most patients did not respond to any of these treatments."
And side effects, including pain, blisters and scarring, were reported, he noted, especially for those who got the freezing therapy.
Another issue, Feldman said, is that salicylic acid, used at home, may not have been used as often as recommended, potentially limiting its effectiveness. On the other hand, people in the freezing treatment group had to return to the office every two weeks, he said, an inconvenience.
There's cost to consider, too: While freezing can cost patients hundreds of dollars, salicylic acid runs to the "tens of dollars" only, Feldman said.
And while the cure rates for freezing were better at 13 weeks, Feldman wonders if the warts might still come back later.
More information
To learn more about common warts, head to the American Academy of Dermatology.
Source: HealthDay
​