Use of Marijuana, Ecstasy, Methamphetamine on Rise in U.S.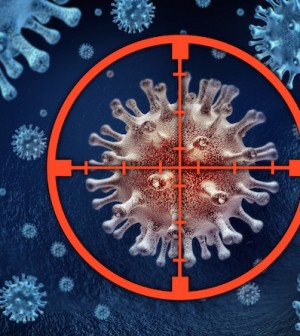 THURSDAY, Sept. 16Illegal drug use in the United States increased from 2008 to 2009, federal drug officials reported Thursday, citing growing acceptance of marijuana and an upswing in ecstasy and methamphetamine use.
Driven largely by growing use of marijuana, drug use among those aged 12 and older rose from 8 percent in 2008 to 8.7 percent in 2009, according to a report from the Substance Abuse and Mental Health Services Administration. This represents the highest usage in nearly a decade, officials said.
"The results of the survey, to say the least, are very troubling," Gil Kerlikowske, director of the White House Office of National Drug Control Policy, said during a morning news conference Thursday.
"Particularly disturbing [is] the increase in the use of marijuana among 12- to 17-year-olds," he added. In 2002, 8.2 percent of teens smoked marijuana, 6.7 percent did in 2006 and 2008, and 7.3 percent did in 2009, the report found.
Fewer teens today than in the past see drugs, particularly marijuana, as dangerous, he said: "This usually portends an increase in drug abuse, and that's exactly what we have seen."
Kerlikowske took aim at the media for influencing some of the cultural mind-shift. "I can absolutely not rule out this constant discussion of so-called medical marijuana, marijuana legalization and the downplaying of marijuana harms that is prevalent in the media," he said.
The report, based on a survey of some 67,500 people throughout the country, noted non-medical use of prescription drugs rose from 2.5 percent in 2008 to 2.8 percent in 2009.
Monthly use of ecstasy climbed from 555,000 in 2008 to 760,000 in 2009. The number of methamphetamine users shot up, too, from 314,000 to 502,000 over the year, according to the report.
Other findings:
In 2009, the rate of drug abuse among 12- to 17-year-olds was still below 2002 levels, but higher compared with 2008, the researchers found. In 2009, 10 percent of teens used drugs compared with 9.3 percent in 2008 and 11.6 percent in 2002.
Only 49.3 percent of teens in 2009 said they thought pot was harmful, compared to 54.7 percent in 2007. This is the first time since 2002 that fewer than half of American teens thought marijuana was dangerous, according to the report.
Mike Meno, a spokesman for the pro-legalization Marijuana Policy Project, told the Associated Press the survey is further proof that the government's war on marijuana is failing despite years of enforcement efforts and arrests.
"It's time we stop this charade and implement sensible laws that would tax and regulate marijuana the same way we do more harmful — but legal — drugs like alcohol and tobacco," Meno told the AP.
Rates of tobacco and alcohol use among teens from 2008 to 2009 remained about the same, the researchers noted.
Among young adults 18- to 25-years-old, illegal drug use rose from 19.6 percent in 2008 to 21.2 percent in 2009, again mostly driven by increased marijuana use, the report showed.
Some encouraging signs emerged, however.
Tobacco use among those aged 12 and up dropped to a historic low of 23.4 percent, and cocaine use among those aged 12 and up has dropped 30 percent since 2006, the researchers found.
The report also found a huge disparity between the number of people who need substance abuse treatment (23.5 million) and the number of those who get it (2.6 million).
The recession may be driving up drug use, said one expert.
Dr. David L. Katz, director of the Prevention Research Center at Yale University School of Medicine, said that "while a rise in recreational drug use over the past couple of years is concerning, it is not surprising."
These trends correspond with the most severe economic downturn in generations, Katz said. "Drug use may represent an escape from a harsh reality for some; a diversion from inactivity for others; and most ominously, a source of revenue for the vendors who may find legitimate work elusive."
The recession has also eroded public health resources, including educational and treatment programs, he added.
But, "while the economic hardship from which we are slowly emerging may help explain disturbing trends in drug use, it certainly does not justify them," Katz said. "The insidious threat of drug use requires our constant vigilance, and our constant allocation of resources."
More information
To see the full report, visit the Substance Abuse and Mental Health Services Administration .
Source: HealthDay
​