Bedbug Nation: Critters Make a Comeback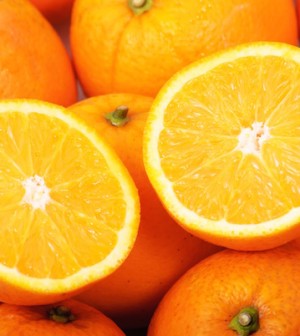 FRIDAY, Sept. 3From sunny California to New York City, in flophouses, theaters and high-end offices, bedbugs are popping up in droves although, these days, they're found in a lot more places than just your bed.
According to a National Pest Management Association (NPMA)/University of Kentucky report, 95 percent of U.S. pest management companies surveyed said they had "encountered a bedbug infestation in the past year."
In New York City, the irascible little critters have forced temporary closures of a Times Square movie theater as well as tony retail chains Hollister, Abercrombie & Fitch and Victoria's Secret. They've moved into the Empire State Building and the Brooklyn District Attorney's office, not to mention the rarefied halls of Elle magazine. Bedbug complaints from city residents have soared from just over 500 in 2004 to 10,000 in 2009, according to news reports.
In Ohio, dubbed the new "Bedbug Capital of the United States," some residents have taken to sleeping on the streets just to get away from their co-habitants, reported Time magazine. But other areas are getting bitten, too. According to exterminator company Terminix, while Ohio is the most infested state, the top five cities for bedbugs are New York City, Philadelphia, Detroit, Cinncinnati and Chicago.
They've even made it to California, with reports of outbreaks at hotels in Monterey and Big Sur.
Why the comeback? Experts are blaming the resurgence largely on a surge in humans traveling internationally.
"There has been increased travel, particularly international travel, and that really speaks to how bedbugs move around," said Missy Henrikson, NPMA vice president of public affairs. "They need humans for their very survival so they have become more mobile and move right along with people. They're hitchhikers."
And travel begets more travel and more infestations. "They are taking up residence in people's homes and because of that they are now traveling about throughout the day with people, going into atypical locations, such as movie theaters, retail establishments, hospitals, schools, day care centers, laundromats — all of the places where people travel during course of their day," Henrikson said.
Add to that the fact that bedbugs are now resistant to a number of pesticides.
"DDT is the insecticide that really made them extinct up through the latter part of the last century. Then when DDT was banned, they gradually became resistant to a number of commonly used insecticides," said Dr. Pascal James Imperato, dean of the School of Public Health at the State University of New York Downstate Medical Center.
Now that they're back, they generally like places where there is a lot of turnover, he added, like dormitories, homeless shelters and hotel rooms, including high-end hotels.
"Bedbugs are very happy in either a very clean environment or a very dirty environment," Imperato said. "What they basically need is a warm host and plenty of good hiding places so that even very clean houses and high end hotels can harbor bedbugs. They're found everywhere. They're very democratic."
And once they've established themselves, they're awfully hard to get rid of.
"Our industry has identified bedbugs as being the single most difficult pest to eliminate, more so than termites, more so than ants, more so than rodents," said Henrikson. "They can live up to a year without eating, so they can be hiding behind your wallboards, under your rugs, in your clothing, underneath your couch, in hiding waiting for a time when they need to feed." Female bedbugs can produce 400 offspring in her lifetime, she added.
So, trying to exterminate them on your own probably won't cut it. "Usually the best way to get rid of bedbugs is to call in a professional exterminator," Imperato said. "One shouldn't try to deal with it oneself."
In addition to certain insecticides, pest control companies are getting pretty creative with other tools, including bedbug-sniffing dogs, heating a house up to 140 degrees to kill the critters and even the "freeze" treatment, using frozen carbon dioxide, said Dr. Mike Merchant, professor and extension urban entomologist at Texas AgriLife Extension Service, Texas A&M University in Dallas.
The silver lining is that bedbugs don't transmit disease and don't pose any huge health problem, outside of stress and anxiety. The latter can be significant, however.
"People who are getting them are flipping out and putting insecticides all over themselves and the house. There's a lot of stress around this," said Dini Miller, associate professor at the Dodson Urban Pest Management Laboratory at Virginia Tech in Blacksburg, Virginia. "It's an inhumane situation living with thousands of bugs that are in your bed. You go into your house and how does anyone manage to deal with this?"
"It's a public health threat in that it causes a lot of anxiety and mental stress and it certainly has an impact on people," Merchant added. "People are freaked out by something feeding on their blood at night."
Itching to Avoid Bedbugs? Here's How
Experts Imperato, Miller and the National Pest Management Association offer up tips to prevent or treat infestations:
Any time you travel, you're at risk of picking up bedbugs — even in the ritziest of hotels. So, if you're staying in a hotel, check the bed and headboard, creases of mattresses, box springs, and bed frames for signs of the flat, small (about a quarter of an inch long), brownish bugs. Checking the rest of the furniture – even electrical sockets, surge protectors and behind picture frames – isn't a bad idea either, according to the NPMA.
Inspect your suitcases when you get home. Even if you're confident that the hotel was clean, your bags probably still spent time pressed up against someone else's luggage while you were traveling. It's also a good idea to vacuum your suitcase when you get home.
Wash all of your clothing in hot water when you get home. "Bedbugs are extremely sensitive to extremes of heat and cold. You can pretty much kill bed bugs and their eggs if you put items into an automatic dryer for 20 minutes to half an hour or put them in your car on a hot summer day," Imperato said.
Watch where you put your jackets or purses as you go through your daily activities, said Miller. "If you go to an office, you should really be putting coats and purses and things in a drawer in your desk, not necessarily just hanging over the back of a chair or on the floor," she said.
More information
Find out more about bedbugs at the University of Kentucky School of Agriculture.
Source: HealthDay
​