Health Highlights: Sept. 3, 2010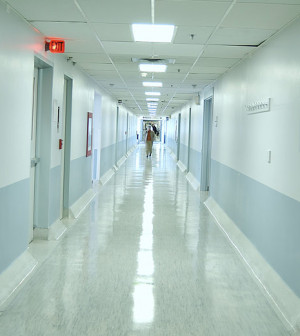 Here are some of the latest health and medical news developments, compiled by the editors of HealthDay:
Mellow Reaction to 1st TV Ad for Medical Marijuana Dispensary
A television ad for the CannaCare medical marijuana dispensary in Sacramento, Calif., hasn't caused much controversy.
The 30-second commercial aired by Fox affiliate KTXL is believed to be the first paid ad for a medical marijuana dispensary, but station manager Mike Armstrong said it's generated little reaction.
"I answer my own phone, and I have received nothing directly," he told ABC News. "I expected more. I don't know. I just did."
The ad, which first aired Monday and will appear for a month, features people talking about the benefits of medical marijuana.
"It's all been positive," said CannaCare owner Lanette Davies. "I have not had one negative response. I expected more people to say, 'I don't like that.' I'm really pleasantly surprised that people have acknowledged the difference between a patient and somebody that is an abuser.
However, there may be stronger negative reaction as more people see the ad, according to John Redman, executive director of the San Diego-based Californians for a Drug Free Youth.
"I know the prevention community is very disappointed," he told ABC News. "I think they are going to hear about it. You're going to see the tide turning on them."
—–
New Malaria Drug Shows Promise: Study
An experimental anti-malaria drug that appears to be more powerful than current treatments may soon be ready for human clinical trials, according to scientists.
They said a single dose of the new drug, called NITD609, may be sufficient to treat malaria, which would be an important advantage in reducing the risk of drug-resistance.
Current treatment methods for malaria require patients to take drugs between one and four times a day for seven days, Agence France Presse reported. A single dose means that malaria-causing parasites have less opportunity to develop resistance to the drug.
The scientists tested NITD609 on mice infected with a malaria strain that typically kills them within a week. A single large dose of the drug cured all five infected mice that received it, while half of the six mice that received a smaller dose were cured.
The study appears in the journal Science.
"We're very excited by the new compound," said study author Elizabeth Winzeler, a professor at the Scripps Research Institute and member of the Genomics Institute of the Novartis Research Foundation, AFP reported.
She and her colleagues are conducting further animal studies and are in the process of seeking approval for early-stage human trials.
——
Double Hand Transplant Patient Doing 'Fantastic'
A man who received a rare double hand transplant about a week ago said Thursday that he can wriggle the fingers on both his new hands.
In his first public appearance, 55-year-old chiropractor Richard Edwards said he feels "fantastic," the Associated Press reported.
His hands were severely burned in a fire in 2006. He lost seven fingers after the accident but retained most of his original hands. This helped doctors route his existing nerves into the donor hands during the nearly 18-hour transplant procedure conducted at Jewish Hospital in Louisville, Ky.
Edwards is only the third person in the United States to receive a double hand transplant, the AP reported.
—–
Study Questions Cleanliness of Home Kitchens
At least one in seven kitchens in American homes would fail the type of health inspection used in restaurants, suggests a new study.
Researchers conducted the study in Los Angeles County and found that less than two-thirds of home kitchens would receive an A or B rating and at least 14 percent would fail the inspection, the Associated Press reported.
The study authors noted that 98 percent of restaurants in Los Angeles County receive A or B scores each year.
While restaurant-caused outbreaks get the most attention, experts believe most food illnesses are caused by meals prepared at home, the AP reported.
​