Black Teens May Need Higher Vitamin D Supplementation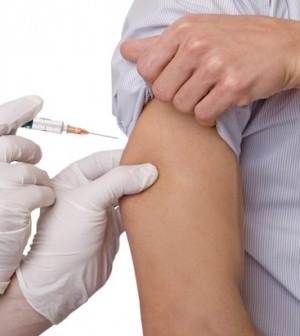 THURSDAY, July 29Among black teens, vitamin D deficiency is associated with arterial stiffness — a risk factor for heart disease and stroke — but adequate supplementation may resolve the problem, a new study has found.
Sunlight triggers the body to produce vitamin D, but nearly all of the 44 male and female black teens in the study were vitamin D deficient even though they lived in a sun-soaked region, the researchers reported in article that will be published in the Journal of Clinical Endocrinology & Metabolism in October.
According to the U.S. National Institutes of Health (NIH), having dark skin cuts down on the amount of vitamin D the skin can make.
Certain foods also provide vitamin D, such as fortified milk and some types of fish, according to the NIH.
"While we think of the sun as providing humans with most of our body's requirement of vitamin D, 95 percent of the 44 black teenagers living in sunny Georgia who took part in this study were classified as vitamin D deficient," lead author Dr. Yanbin Dong, of the Medical College of Georgia in Augusta, said in a news release from the Endocrine Society. "Our study shows that vitamin D supplementation may improve cardiovascular health in black teens who don't get enough vitamin D from their diet and sun exposure."
The 44 participants were randomly assigned to receive either 400 IU of vitamin D per day (as recommended by the American Academy of Pediatrics) or 2,000 IU of vitamin D per day. Vitamin D sufficiency was achieved by the teens who took the larger dose, but not by those who took the smaller dose, the investigators found.
The researchers also tested arterial stiffness in the teens and found that sufficient levels of vitamin D appeared to reduce arterial stiffness and benefit cardiovascular health in general.
"Our study is the first clinical trial of vitamin D intervention to use 2,000 IU in black subjects and to include cardiovascular risk factors as outcomes in youth. Our study indicates that the current recommendations for vitamin D intake in black teenagers may need to be revised upward," Dong stated in the news release.
More information
The U.S. National Library of Medicine has more about vitamin D.
Source: HealthDay
​