After a Stroke, High Risk for a Recurrence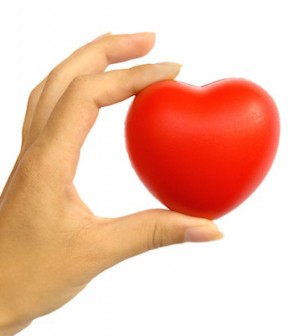 MONDAY, Feb. 15Among people who suffer a stroke, one in 12 are likely to have another stroke soon after the initial attack and one in four will die within a year, according to a new study by researchers from the Medical University of South Carolina.
The state-wide statistics highlight the importance of recognizing that anyone who has had a stroke is at a high risk for having another one and also has an increased likelihood of having other problems, such as a heart attack, experts say
"Our findings suggest that South Carolina and possibly other parts of the United States may have a long way to go in terms of preventing and reducing the risk factors for recurrent strokes," said Dr. Wuwei Feng, a neurology resident at the university and the study's lead researcher.
For the study, published in the Feb. 16 issue of Neurology, Feng's team collected data on almost 10,400 people in South Carolina who'd had a stroke.
They found that 25 percent of those who had a stroke died within a year, and eight percent had another stroke within a year of their first stroke.
After one year, the risk for another stroke or death continued to rise, the researchers found, with about 18 percent having had another stroke within four years. In that time, about six percent had a heart attack and 41 percent had died from any cause, including 27 percent whose deaths were attributed to a stroke or heart attack.
The risks were higher among blacks than among whites, the study noted. The risks also increased with age and the number of other medical problems that people had.
"Stroke is a devastating disease," Feng said. "Once you have it, you are at a high risk to have another one, as well as heart attack or death."
Dr. Majaz Moonis, director of stroke services at the University of Massachusetts, said that "this is one more study that essentially points to what many others have already."
Moonis believes the key to preventing second strokes is aggressive care and follow-up. "It is important to continue to point out the health-care disparities and the need for more aggressive care," he said.
"In our stroke prevention clinic — where we regularly follow patients with ischemic stroke on a six-month basis with imaging, labs and vascular studies and treat them with very aggressive measures for stroke prevention — the annual rate of recurrent stroke is 1.5 percent, far lower than the community," Moonis said.
Another stroke expert, Dr. Larry B. Goldstein, director of the Duke University Stroke Center, noted that his own study of stroke patients throughout the United States showed that the highest rate for recurrent stroke was in the Southeast, which has been called the "stroke belt."
Of course, having a first stroke puts you at a 10-fold increased risk of having another, he said, and "in the country overall, about 20 percent of strokes are recurrent strokes."
Goldstein also said that, in many cases, not enough effort is directed at preventing a second stroke. Using blood thinners, for example, can reduce the risk for a second stroke by about 48 percent, he said.
"Adequate treatment of high blood pressure reduces the risk by about 40 percent," Goldstein said. "The use of antiplatelet drugs reduces the risk by about 16 to 20 percent. The use of a statin reduces the risk by about 16 percent."
In addition, lifestyle changes such as a following a healthier diet, exercising more and quitting smoking will also reduce the risk of a second stroke, he said.
"There are a ton of things we try to do to reduce the risk of recurrent stroke," Goldstein said.
More information
The U.S. National Institute of Neurological Disorders and Stroke has more on stroke.
Source: HealthDay
​