Cigars, Pipes No 'Healthy' Alternative to Cigarettes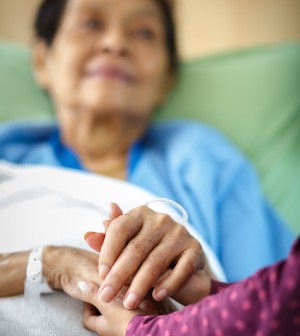 MONDAY, Feb. 15 (HealthDay News) –People who think they're protecting their lungs by smoking pipes or cigars instead of cigarettes are kidding themselves, a new study shows.
"Inhalation of tobacco smoke by any means is deleterious," said Dr. R. Graham Barr, assistant professor of medicine and epidemiology at Columbia University Medical Center and lead author of a report in the Feb. 16 issue of Annals of Internal Medicine.
The cancer-causing danger of any kind of smoking has been well-publicized by the American Cancer Society and the U.S. National Cancer Institute, among others. But some smokers believe cigars or pipes can lessen respiratory danger because they think the smoke isn't inhaled, Barr said.
To test that notion, he and his colleagues looked at the effects of cigar or pipe smoking in more than 3,500 adults ages 48 to 90 who were participants in a study of heart disease. Of these, nine of every 100 said they had smoked a pipe at some time and 11 of every 100 said they had smoked cigars.
To determine whether smoke was inhaled, the researchers measured blood levels of cotinine, a byproduct of metabolized nicotine.
Among pipe or cigar users, they found cotinine levels lower than those produced by cigarette smoking but nevertheless significant.
"For pipe smoking, it was 20 percent compared to cigarette smoking, and for cigars it was 10 percent," Barr said. "Less, but still quite considerable."
The effect of smoking on breathing ability was measured by spirometry, a lung function test in which people blow into a tube to determine the maximum amount of air they can move in one second.
Pipe or cigar smokers had more than twice the incidence of airway obstruction than nonsmokers, and the degree of obstruction increased with the amount of smoking, the researchers found.
The study was done because there has been a noticeable shift away from cigarettes to pipes and cigars, partly because of health warnings, partly because of heavy taxes on cigarettes, Barr said.
"There haven't been good data in the United States from a large study showing that first, people who smoke cigars and pipes inhale the smoke and second, that on a long-term basis they have damage to their lungs," he said.
The study results show clearly that cigar and pipe smokers are exposed to toxins and run the risk of developing chronic obstructive pulmonary disease (COPD), a progressive destruction of airways than can be crippling. Emphysema and chronic obstructive bronchitis are the two major forms of COPD, which is a leading cause of death among U.S. adults.
"Physicians should consider pipe and cigar smoking a risk factor for chronic obstructive pulmonary disease and counsel their patients to quit," Barr said.
"There is a public perception that this is a safer habit," said Dr. Neil Schachter, professor of medicine and community medicine at Mount Sinai Medical Center in New York City. Tobacco companies have promoted that perception, he said.
"Cigarette companies realize there is a decreasing demand for cigarettes and have tried to push tobacco products in different ways," Schachter said. "They have been able to promote this image that smoking cigars and pipes is safer than smoking cigarettes. This article goes a long way toward showing this is not true."
Smokers don't often pursue medical advice about smoking, he said. "It is something patients don't go to doctors to ask about," Schachter said."'What should I smoke'? The answer is, 'Nothing'."
More information
The facts on smoking and pulmonary disease are provided by the U.S. National Library of Medicine.
Source: HealthDay
​