Sniffer Dogs Spot Early Stage Lung Cancer: Study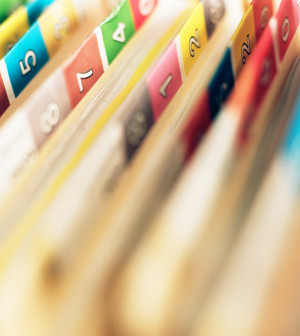 THURSDAY, Aug. 18Trained sniffer dogs are able to detect lung cancer in its early stages, researchers have found.
The dogs could identify volatile organic compounds that are linked to the presence of cancer on people's breath, according to the German study. Because those with lung cancer often have no symptoms and current methods used to detect the disease are unreliable, the findings are significant, the study authors explained.
In conducting the study, researchers recruited people with lung cancer, chronic obstructive pulmonary disease (COPD) or no health problems at all. The specially trained dogs successfully identified 71 out of 100 samples with lung cancer, as well as 372 out of 400 cancer-free samples.
The dogs were also able to distinguish between lung cancer and COPD as well as tobacco smoke. The researchers concluded there must be a reliable marker for lung cancer that is different from COPD and can be detected in the presence of tobacco smoke, food odors and drugs.
"In the breath of patients with lung cancer, there are likely to be different chemicals to normal breath samples and the dogs' keen sense of smell can detect this difference at an early stage of the disease," study author Thorsten Walles, from Schillerhoehe Hospital in Germany, said in a news release from the European Lung Foundation.
"Our results confirm the presence of a stable marker for lung cancer," Walles added. "This is a big step forward in the diagnosis of lung cancer, but we still need to precisely identify the compounds observed in the exhaled breath of patients. It is unfortunate that dogs cannot communicate the biochemistry of the scent of cancer!"
The study is slated for publication in the European Respiratory Journal.
More information
The U.S. Centers for Disease Control and Prevention has more about lung cancer.
Source: HealthDay
​