Service Members Twice as Likely to Have Affairs: Study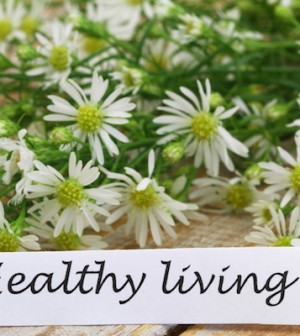 FRIDAY, Aug. 26Almost a third of current or former U.S. military service members who were ever married have had affairs — twice the rate of the general population, a new study found.
It's not clear, however, whether serving in the military played any role in the higher rate of infidelity.
The findings do suggest that service members, veterans and their spouses may need special care and counseling, said study author Andrew S. London, chair of sociology at Syracuse University.
"This shows the need for interventions and programs that might assist military families that are grappling with these issues," London said. "In some ways, it validates the concerns of some spouses left behind and increases our understanding of the problems that veterans and their families might face."
The study, which London said is one of the most extensive of its kind, examined the results of a national survey — the National Health and Social Life Survey (NHSLS) — that was taken in 1992. The 3,121 participants were aged 18 to 59; 2,308 had ever been married. "Although [the data] is now two decades old, the NHSLS is one of the few national data sets that includes questions about whether respondents have ever served in the military, had extramarital sex, and marital and divorce history," London said.
The researchers focused on active-duty service members and veterans, both men and women, who were married or had been married. They'd served during peacetime and wars.
Almost a third of them (32 percent) said they'd had sexual affairs outside marriage, about twice the rate of other married people (16.8 percent).
It's not clear when the service members and veterans had the affairs. And the research doesn't prove that military service causes affairs, London said. One possibility is that something in the respondents' backgrounds made them more likely to join the military and to have affairs, he said. For example, people who like to take risks may be attracted to serving in the military and to having affairs, he said.
If there is a connection between military service and the affairs, he said, it may have something to do with separation from spouses, or "there may be something in military cultures that supports going to commercial sex workers."
The researchers weren't able to study whether spouses of service members or veterans had more affairs of their own.
The findings are scheduled to be presented Monday at the American Sociological Association annual meeting in Las Vegas. Research presented at medical meetings should be viewed as preliminary, because it has not gone through the peer-review process required of studies that are published in medical journals.
Keith Armstrong, director of couples and family therapy at the San Francisco VA Medical Center, said the study appears to be well-done, but doesn't account for factors like whether length of deployment translates into more infidelity.
As for reasons to explain the affairs, he said the stress of military service can make people seek bonds with others, potentially leading to infidelity.
The research, Armstrong said, "allows us to dig deeper. The more we understand, the better we can look at which relationships are at high risk for infidelity and what sorts of interventions we can provide." Counselors, he added, can help couples increase communication and preserve the bond between them.
However, he said, "even with the best interventions, divorce is a fact of life. We're not going to be able to fix every relationship, and it's naive to think we could. Some relationships are better off ending."
More information
For more about divorce, visit the U.S. National Library of Medicine.
Source: HealthDay
​