Hurricane Irene Starts Assault on East Coast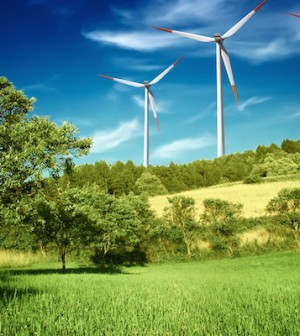 FRIDAY, Aug. 26As Hurricane Irene spun her way toward the Mid-Atlantic coast Friday morning, emergency officials in six states and New England told an estimated 55 million residents to brace for the worst this weekend.
Hurricane watches were posted for North Carolina, Virginia, Maryland, Delaware, New Jersey, New York and New England; evacuations have already been ordered in some states. The spread and slow speed of Irene could translate into dramatic flooding in the affected areas, officials said.
Rain from the storm's outer edges had begun to fall on the Carolinas Friday, and the current forecast places the center of Irene just off the North Carolina/Virginia coast by Saturday and over New England by Monday morning, according to the U.S. National Weather Service. New York City was expected to be hit by late Saturday night or Sunday morning, and officials were preparing to shut down the city's massive subway system, The New York Times reported.
Meanwhile, federal officials offered residents advice on how to prepare for the possibility of widespread damage and power outages.
W. Craig Fugate, administrator for the Federal Emergency Management Agency, told the Times that Irene could dump up to 10 inches of rain in some areas. "This will not just be a coastal storm," he stressed. "We can see impacts well inland."
Steps that residents should take include putting together an emergency kit with 72 hours' worth of food and water, developing a family communications plan, and listening to the radio or TV for information about risks and evacuations.
The U.S. Food and Drug Administration issued an alert Friday morning telling residents to have a plan for storing emergency medications and medical supplies safely, particularly those with health concerns or those in areas where the power goes out.
Only lifesaving drugs should be taken if the container is contaminated; all other medications should be thrown away if they are exposed to contaminated flood water. Insulin loses its potency in warm temperatures, so try to keep it as cool as possible, the alert said. If you store it on ice, do not let it freeze, however.
If you have a "life-supporting" or "life-sustaining" device that depends on electricity, call your doctor's office for information on how to maintain function in the event of a loss of power.
Should flooding occur, do not consume any food that may have come into contact with floodwater. Check with your local health department to assess if tap water is safe to drink — if it is not, drink bottled water or boil water for one minute before drinking.
Other federal government recommendations if the hurricane is likely to strike your area include:
Ensure a supply of water for sanitary purposes such as cleaning and flushing toilets. Fill the bathtub and other large containers with water.
Close storm shutters and secure outdoor objects or bring them indoors. If you don't have shutters, board up windows with 5/8-inch marine plywood, cut to fit and ready to install. Putting tape on windows does not prevent them from breaking.
To reduce roof damage, install straps or additional clips to securely fasten your roof to the frame structure.
Clear clogged rain gutters so they won't overflow.
Turn off propane tanks.
If you have a boat, moor it.
Turn off utilities if told to do so. Otherwise, set the refrigerator thermostat to its coldest level and keep its door(s) closed.
People should evacuate under the following conditions:
If you are told to do so by local authorities. Follow their instructions.
If you live in a mobile home or temporary structure.
If you live in a high-rise building. Hurricane winds are stronger at higher elevations.
If you live on the coast, on a floodplain, near a river, or on an inland waterway.
If you feel you are in danger.
If you are unable to evacuate, go to your safe room. If you do not have a safe room, you should:
Stay indoors during the hurricane and keep away from windows and glass doors.
Secure and brace external doors and close all interior doors.
Keep curtains and blinds closed.
Take refuge in a small interior room, closet or hallway on the lowest level. Lie on the floor under a table or another sturdy object.
Don't be fooled if there is a lull in the hurricane. It could be the eye of the storm, which will be followed by a resumption of extreme winds.
More information
The U.S. government's Ready America website has more about staying safe during a hurricane.
Source: HealthDay
​