Sea Squirt Helps Researchers Test New Alzheimer's Drug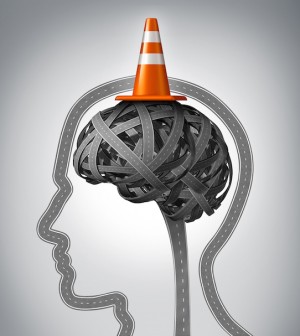 TUESDAY, March 2The humble sea squirt may offer a new way to test drugs to treat Alzheimer's disease, U.S. researchers say.
Sea squirts are marine organisms that have a hard outer tunic with a soft body inside. Adult sea squirts spend their lives attached to one spot on underwater structures such as the pilings of piers. They're simple creatures, but sea squirts share about 80 percent of their genes with humans, including the genes to develop the types of plaques that accumulate in the brains of Alzheimer's patients.
This led San Diego State University scientists to try to study Alzheimer's disease in sea squirts. They took a mutant protein found in human families with hereditary Alzheimer's disease and put it in immature, sea squirt tadpoles. This resulted in aggressive development of plaques in the tadpoles' brains in just one day, along with accompanying behavioral defects. However, these effects were reversed when the tadpoles were given an experimental drug designed to prevent plaque formation.
This is the first invertebrate creature found to be able to process the plaque-forming protein. Vertebrates take months or years to develop plaques after receiving the protein.
The findings suggest that sea squirts may offer an excellent model for testing new Alzheimer's drugs, the researcher said.
The study will be published in an upcoming issue of the journal Disease Models and Mechanisms.
More information
The U.S. National Institute on Aging has more about Alzheimer's disease.
Source: HealthDay
​