Health Highlights: March 3, 2010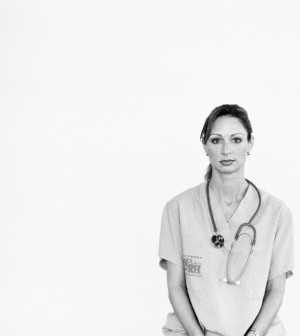 Here are some of the latest health and medical news developments, compiled by the editors of HealthDay:
Cohabitation Increases Risk of Marriage Failure: Study
Living together before going to the altar increases the risk that the marriage will fail, says a U.S. study.
Their analysis of data from the National Survey of Family Growth in 2002 found that a marriage was 6 percent less likely to last 10 years if a couple lived together before they tied the knot, The New York Times reported.
The study by researchers at the National Center for Health Statistics also found that the proportion of women in their late 30s who had ever cohabited had doubled in 15 years, to 61 percent.
Among the other findings:
Half of couples who cohabit marry within three years.
If both partners are college graduates, it's more likely that they'll marry and that their marriage will last at least 10 years.
Couples who marry after age 26 or have a baby eight months or more they get married are also more likely to stay married for more than 10 years.
About 62 percent of women ages 25 to 44 were married and 8 percent were cohabiting. Among men, figures were 59 percent and 10 percent, respectively.
Overall, one in five marriages will fail within five years. One in three will last less than 10 years.
"Cohabitation is increasingly becoming the first co-residential union formed among young adults," wrote the study authors, The Times reported.. "As a result of the growing prevalence of cohabitation, the number of children born to unmarried cohabiting parents has also increased."
—–
More U.S. Teens Using Alcohol and Marijuana
After a decade-long decline, more American teens were using alcohol and marijuana in 2009, according to an annual survey released Tuesday by The Partnership for a Drug-Free America.
The study found that the number of teens in grades 9 through 12 who said they drank alcohol in the past month rose 11 percent last year. In total, 39 percent (about 6.5 million) of teens said they'd drank alcohol in 2009, up from 35 percent (about 5.8 million) of teens in 2008, the Associated Press reported.
Last year, 25 percent of teens said they'd smoking marijuana in the last month, compared with 19 percent in 2008.
Use of the party drug Ecstasy within the last month also increased, from four percent in 2008 to six percent last year, the study said.
"I'm a little worried that we may be seeing the leading edge of a trend here," said Sean Clarkin, director of strategy at The Partnership for a Drug-Free America, the AP reported. "Historically, you do see the increase in recreational drugs before you see increases in some of the harder drugs."
—–
FDA Appoints Tobacco Advisory Panel Members
The health impacts of menthol in cigarettes will be on the agenda when the new U.S. Food and Drug Administration tobacco advisory panel holds its first meeting at the end of March.
On Monday, the agency named nine members of the 12-person panel, which will include three nonvoting members representing the tobacco industry. The panel will advise the FDA on a range of tobacco-related public health, science and regulatory issues, the Associated Press reported.
Of the nine members named Monday, seven are health professionals, one represents state governments, and another represents the general public. The panel chair is Dr. Jonathan Samet, director of the University of Southern California's Institute for Global Health and former director of the Institute for Global Tobacco Control at Johns Hopkins University.
"The breadth of knowledge amassed by this highly qualified group will supplement and enhance the agency's understanding of tobacco control, prevention and health promotion issues," said Dr. Lawrence Deyton, director of the FDA's Center for Tobacco Products, the AP reported.
—–
School Meal Programs Have Major Impact on Children's Diet: First Lady
People who prepare meals for students have more control over what children eat than parents, according to first lady Michelle Obama.
She noted that children enrolled in school meal programs consume about half their daily calories at school. About 31 million children in the United States take part in school-based lunch and breakfast programs, the Associated Press reported.
The first lady spoke Monday at the School Nutrition Association's annual meeting in Washington, D.C. The group is participating in Michele Obama's new campaign to reduce childhood obesity.
About one in three children in the U.S. is either overweight or obese, the AP reported.
​