Quitting Even Tougher When Smokers Battle Other Addictions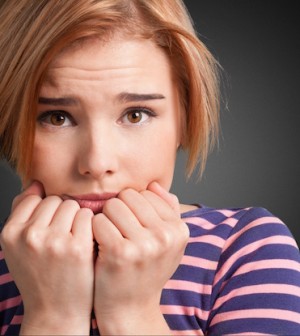 FRIDAY, Aug. 26Four out of every 10 smokers is also burdened with alcohol or drug addictions, or mental health disorders, and getting them to quit cigarettes can be a big challenge.
But a new study finds that these patients are five times more likely to give up smoking if they receive smoking-cessation counseling from their primary care doctors.
Finding ways to help them kick the smoking habit not only boosts their health but also reduces tobacco-related health care costs, said study author Dr. Michael Ong, an assistant professor of general internal medicine and health services research and a researcher at Jonsson Comprehensive Cancer Center at the University of California, Los Angeles.
In the study, his team looked at success rates among almost 1,400 smokers who tried to quit. The rates were 6 percent for those with so-called "comorbid disorders" (for example, mental illness and/or substance abuse issues) who did not receive smoking cessation counseling from their family doctor, 10.5 percent for those without the comorbid disorders who did not receive counseling, about 31 percent for those with the comorbid disorders who did receive counseling, and nearly 35 percent for those without the disorders who received counseling.
Ong's group also found that smokers with alcohol, drug or mental health disorders were just as likely as those without the disorders to receive smoking cessation counseling from their family doctor — about 73 percent and 80 percent, respectively.
"It would be very effective for primary care physicians to provide help in quitting smoking to these patients," Ong concluded in a UCLA Health Sciences news release.
"However, in the context of everything these physicians are trying to do in a day, smoking cessation may fall by the wayside," he added. "It's also been thought that with this patient population, doctors should only take on one thing at a time, for example treating an opiate addiction and opting to deal with the smoking cessation later. But at the end of the day, we showed that smoking cessation counseling is effective in this patient population and should definitely be pursued."
The study was published Aug. 23 in the journal Nicotine & Tobacco Research.
More information
The American Cancer Society offers a guide to quitting smoking.
Source: HealthDay
​