Many on Medical Guideline Panels Have Conflicts of Interest: Study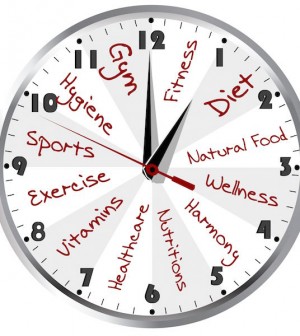 TUESDAY, Oct. 11More than half of panel members who gather to write clinical practice guidelines on diabetes and high cholesterol have conflicts of interest, new research suggests.
"The concern is that compensation by industry on some of these panels can pose a potential risk of industry influence on the guideline recommendations," said Dr. Jennifer Neuman, lead author of a paper published online Oct. 11 in the BMJ.
Clinical practice guidelines are meant to direct health care professionals on how to best care for patients.
In the United States and Canada, most organizations (including nonprofit and governmental bodies) have their own protocol for divulging conflicts of interest.
And recently, the Institute of Medicine (IOM) published recommendations on how organizations should manage conflicts of interest when drawing up guidelines. Among other things, the institute advocated excluding individuals with financial ties to the drug industry.
The authors of this paper looked at conflicts of interest, both reported and unreported, among members of 14 different guideline panels in the United States and Canada over the past decade. They focused on two categories only: high cholesterol and diabetes, which account for a lion's share of drug expenditures.
Organizations included the American Heart Association, the American Diabetes Association and the U.S. Preventive Services Task Force (USPSTF).
Five of the organizations did not require conflict-of-interest disclosures from panel members, the investigators found.
Among a total of 288 panel members, conflicts of interest were found among 52 percent, overall.
And 11 percent of those who claimed no conflicts actually did have conflicts, though, to be fair, Neuman said, most fell within the range of their particular organization's cut-off point for declaration, albeit not within the cut-off established by these authors.
In addition, half of panel chairs had conflicts, the authors said.
On the other hand, only 16 percent of panel members from government-sponsored guidelines such as the USPSTF declared conflicts, versus 69 percent of non-governmental entities.
The authors noted that unless a particular journal publishing guidelines requires it, USPSTF divulges conflicts of interest only after a Freedom of Information Act request has been filed.
"The difference between the degree of conflict found on government and non-government panels was very surprising to us," said Neuman, who is an instructor of preventive medicine at the Mount Sinai School of Medicine in New York City. "It is possible to convene guideline panels that do not have very much conflict."
In a written comment, the American Heart Association stated that the association "has long had strict policies for preventing any undue influence of industry. In 2010, we refined our policies to require even more stringent management of relationships with industry, to align with the Council of Medical Specialty Societies. Thus, the conclusions drawn by the British Medical Journal article do not reflect the reality of the guidelines development process today, when, for example, all Chairs of our guideline writing groups are free of relationships with industry and we assure that more than 50 percent of each writing group are also free of such relationships. . . . The association believes that our policies control the potential for inappropriate bias to influence guidelines development."
Dr. Sue Kirkman, senior vice president of medical affairs and community information at the American Diabetes Association, said that the association was "moving towards meeting the standards in the IOM report." One of the changes it's making is to try to weed out people with conflicts before appointing them to a panel. The current guidelines, though, she added, are in the best medical interest.
"In general, most people on guideline panels are interested in doing the right thing and promoting evidence-based data but it's really important to follow . . . recommendations from the IOM towards increased transparency to prevent any potential biases from coming in," Neuman said.
More information
The American Medical Association has a conflicts-of-interest statement.
Source: HealthDay
​