Less Worry, Better Coping Seen Among Religious Folks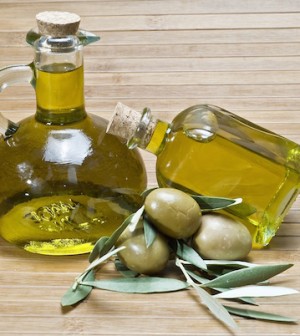 FRIDAY, Aug. 5Believing in a benevolent God may help reduce worry and improve a person's ability to cope with uncertainty, researchers report.
The paper, recently published in the Journal of Clinical Psychology, includes the results of two studies conducted by researchers at Harvard-affiliated McLean Hospital, in Belmont, Mass.
One study of 332 Christians and Jews found that those who trusted in God to look out for them had lower levels of worry and less intolerance of uncertainty in their lives.
The second study included 125 Jews who took part in a two-week program meant to increase their trust in God. The participants reported an increased trust in God and decreases in worry, stress and intolerance of uncertainty.
"These findings . . . suggest that certain spiritual beliefs are tied to intolerance of uncertainty and worry for some individuals," the researchers concluded.
"We found that the positive beliefs of trust in God were associated with less worry and that this relationship was partially mediated by lower levels of intolerance of uncertainty. Conversely, the negative beliefs of mistrust in God correlated with higher worry and intolerance," the authors wrote.
"The implications of this paper for the field of psychiatry are that we have to take patients' spirituality more seriously than we do," lead author David H. Rosmarin, an assistant in psychology, said in a McLean Hospital news release.
The paper was to be presented Friday at the annual meeting of the American Psychological Association in Washington, D.C.
More information
The American Academy of Family Physicians offers tips for coping with life's challenges.
Source: HealthDay
​