NASCAR Pit Crews Need Strength, Stamina, Too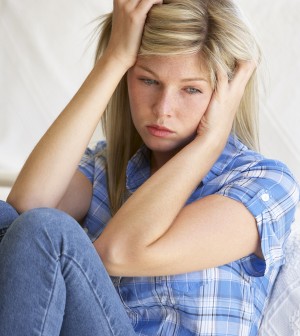 FRIDAY, Aug. 5NASCAR drivers get most of the attention, but they're not the only ones at the track who need athletic ability and stamina.
A new study, published in the August issue of the Journal of Strength and Conditioning Research, has found unique physical adaptations that help NASCAR pit crew members deal with the high temperatures and stresses of their jobs.
In the study, David P. Ferguson and colleagues at the University of North Carolina-Charlotte monitored heart rate and body temperature in seven pit crew members during six NASCAR Sprint Cup races. A total of 12 to 20 readings were taken before the race, during the race and after each pit stop.
The results from the pit crew members were compared to readings from a control group of people who weren't in pit crews and attended the same races.
Pit crew members had higher heart rates during races than people in the control group, but their body temperatures were lower even though they wore heavy fire protection gear, the investigators found.
This may be due to the fact that a faster heart beat may more efficiently direct blood to the skin, which helps dissipate heat, the researchers suggested. This ability likely results from extensive training by pit crew members that leads to high-level athletic conditioning and heat acclimatization, they noted in a journal news release.
The researchers also found that pit crew members had higher heart rates during races on asphalt tracks than on concrete tracks, and that tire changers/jackmen had higher heart rates than tire carriers.
More information
The U.S. National Heart, Lung, and Blood Institute offers a guide to physical activity.
Source: HealthDay
​