Her Anatomy Speaks Volumes to Men: Study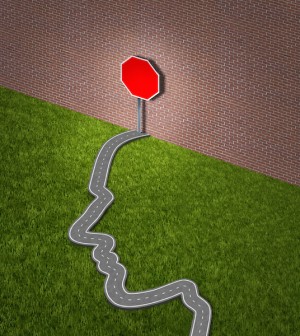 TUESDAY, Oct. 5If you're a young woman looking for a long-term relationship with a young man, a new study suggests your face is your best asset. But if you just want some fun, focus on your body.
Researchers at the University of Texas at Austin found that a man's interest in female faces and bodies varies depending on whether he is interested in a short-term or long-term relationship. The researchers speculate that a woman's body provides hints about her current state of fertility, while her face indicates her long-term value as a mate.
Women, by contrast, didn't change their preferences according to the kind of relationship they were seeking.
In the study, Jaime Confer, a psychology graduate student, and colleagues recruited 375 college students who were told they could look at images of people described as possible short-term or long-term mates. The participants then got to choose whether they wanted to see a face or a body, but not both.
A quarter of men looked at bodies, not faces, when they were told a potential partner would be for the long term, while they did so 51 percent of the time when told the woman was a potential short-term partner, according to a university news release.
"Men's priorities shift depending on what they want in a mate, with facial features taking on more importance when a long-term relationship is the goal," Confer said in a university news release.
The study findings are published in the September issue of the journal Evolution and Human Behavior.
More information
The U.S. National Library of Medicine has details on safe sex.
Source: HealthDay
​