Health Highlights: Oct. 5, 2010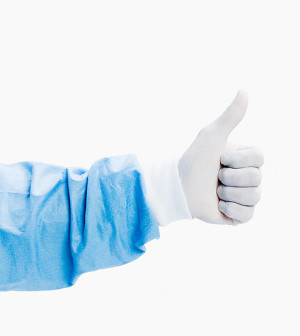 Here are some of the latest health and medical news developments, compiled by the editors of HealthDay:
Air Pollution Linked To Diabetes: Study
There's a strong link between air pollution and adult diabetes, according to a new study.
U.S. researchers analyzed national data and found a 1 percent increase in diabetes rates for every 10 microgram per cubic meter increase in fine particulate air pollution, such as that found in car exhaust and smoke, USA Today reported.
"We didn't have data on individual exposure, so we can't prove causality, and we can't know exactly the mechanism of these peoples' diabetes," said study co-author John Brownstein of Children's Hospital Boston. "But pollution came across as a significant predictor in all our models."
The link between air pollution and diabetes was evident even in areas with air pollution levels considered safe according to U.S. Environmental Protection Agency standards, USA Today reported.
The study appears in the October issue of the journal Diabetes Care.
—–
U.S. Promises $4 Billion To Fight AIDS, TB, Malaria
The White House said Tuesday it will give a record four billion dollars over the next three years to The Global Fund to Fight AIDS, Malaria and Tuberculosis. The amount is a 38 percent increase in funding provided over the previous three years.
"The Obama Administration intends to seek four billion dollars for the (Global) Fund for 2011 through 2013 to continue America's strong support for this important multilateral partner," said a State Department news release, Agence France-Presse reported.
"The pledge is the largest every by a donor to The Global Fund and represents one of the largest increases by an individual donor country to The Global Fund for this replenishment period," said a fund news release.
The Global Fund is a partnership between governments, the private sector, and affected communities. It was established in 2002.
—–
Dieters Need Sufficient Sleep: Study
Sleep may play an important role in losing weight, a new study says.
The study found that dieters who spent 8 1/2 hours in bed per night shed more excess fat than those who were limited to 5 1/2 hours in bed, The New York Times reported.
The sleep-deprived participants also felt hungrier and had higher levels of an appetite-driving hormone called ghrelin, the study found.
"The bottom line is that if people are trying to diet and lose weight for health reasons, it makes sense to get a sufficient amount of sleep," said senior author Dr. Plamen D. Penev, an assistant professor of medicine at the University of Chicago, the Times reported.
"If they're not getting enough sleep as they diet, they may have higher levels of hunger and be struggling to adhere to the (diet) regimen," Penev explained.
The study was published Tuesday in the journal Annals of Internal Medicine.
——
​