Freezing, Medicating Away a Dangerous Irregular Heart Rhythm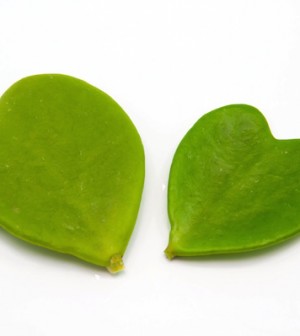 MONDAY, March 15New data presented at a major cardiology meeting Monday brought mostly good news on atrial fibrillation, the potentially dangerous abnormal heartbeat that afflicts more than 2 million Americans.
In atrial fibrillation, the two upper chambers (atria) of the heart can quiver or race irregularly, rather than beating steadily. Blood can pool in the atria, leading to blood clots that can cause heart attack, stroke or other major problems. Standard drug treatment is effective only half the time in controlling this abnormal heart rhythm.
But two successful trials of different techniques of simply eliminating ("ablating") the small portion of heart muscle responsible for the rhythm abnormality were described at the annual meeting of the American College of Cardiology in Atlanta.
Both methods involve the insertion of a catheter, a thin, flexible tube, into a heart blood vessel.
One trial described by researcher Dr. Douglas L. Packer, a cardiologist at the Mayo Clinic in Rochester, Minn., used a cryogenic — frozen-tip — catheter to treat 245 people with a form of atrial fibrillation in which there are unpredictable episodes of irregular or racing heartbeat.
One year later, nearly 70 percent of those who had the freezing treatment were free of atrial fibrillation and did not require drug therapy, compared to just 7 percent of those who had standard drug treatment. Less than 1 percent of those given cryogenic treatment had to be hospitalized, compared to 6 percent of those who received drug treatment.
The study was funded by Medtronic, which makes the cryogenic device.
Another study, also outlined by Packer, used a catheter to deliver radiofrequency energy around the entrance point of the veins from the lungs, where most of the abnormal electrical signals that cause atrial fibrillation occur. In a trial with 60 people who had persistent atrial fibrillation, catheter ablation was more effective than drug therapy.
But the study was small and the results preliminary, Packer cautioned. A larger trial that will include 3,000 people with atrial fibrillation at 180 centers around the world is beginning, and will look not only at immediate effects on the condition but also at death rates, bleeding incidents and other complications, he said.
"A trial like this has to be not only about mortality but also other issues such as stroke," Packer said. "If these patients have a good quality of life at low cost, the treatment will be justified."
A third study showed that the current goal of strict control of heart rate in people with atrial fibrillation might not be necessary, said Dr. Isabelle C. Van Gelder, professor of cardiology at the University of Groningen in the Netherlands.
Her team assigned 614 people with atrial fibrillation to so-called "lenient" rate control, defined as a heartbeat of less than 110 beats per minute at rest, or "strict" control, defined as 80 beats per minute at rest, 110 during moderate exercise. Heart rate was controlled by drug therapy with beta blockers, calcium-channel blockers and/or digoxin.
The team found that when it comes to heartbeat control, a "less is more" approach won out.
"We concluded that for patients with new atrial fibrillation, lenient control was better," Van Gelder said. "We showed that lenient rate control was achieved in many more patients than strict rate control, 98 percent versus 67 percent, and that it was much more convenient for the doctors and these patients, who were elderly."
The researchers measured the incidence of deaths, hospitalizations and serious complications over three years — 12.9 percent in the lenient-control group, 14.9 percent in the strict-control group.
"There was [also] no difference in quality of life," Van Gelder said. "So we can conclude that lenient rate control can be adopted as a first strategy, which is much more convenient for patients, general physicians and cardiologists."
The study was also reported early online Monday in the New England Journal of Medicine.
Promising results of a trial of an anti-clotting drug that is a candidate to replace warfarin (Coumadin), which now is prescribed for many people with atrial fibrillation, were also described by Dr. Michael D. Ezekowitz, professor of medicine at Jefferson Medical College in Philadelphia. Warfarin is notoriously difficult to control, requiring frequent blood tests, and cardiologists everywhere would welcome a replacement.
The trial of 508 people at 35 centers in the United States, Canada and Germany compared three different doses (40, 60 or 80 milligrams a day) of the new drug, betrixaban, to warfarin therapy.
"All the doses of the drug were effective, and there was a suggestion of a dose-response ratio," Ezekowitz said, meaning that the benefit increased along with the dose received.
The study was funded by drug makers Portola Pharmaceuticals and Merck & Co.
Betrixaban is one of several anti-clotting drugs at various stages of testing as alternatives to warfarin. One of its possible advantages is that it is being co-developed with an antidote that could be used immediately if excess bleeding occurred, Ezekowitz said. But the drug is in an early stage of development, he cautioned.
More information
There's more on atrial fibrillation at the American Heart Association.
Source: HealthDay
​