For Some on Dialysis, Anemia Drugs Pose Risks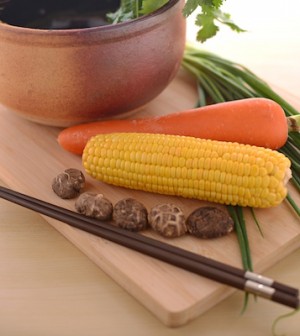 TUESDAY, March 2Powerful drugs that treat the anemia caused by kidney failure yield mixed results, depending on the severity of the anemia, a new study has shown.
People on dialysis with severe anemia, according to the study, tend to live longer when given high doses of the drugs — known as erythropoiesis-stimulating agents (ESAs) and marketed as Epogen, Procrit and Aranesp. But it found that the drugs increase the risk for dying prematurely among people with mild anemia.
ESAs, which increase the production of red blood cells, are approved by the U.S. Food and Drug Administration to treat the anemia caused by cancer chemotherapy and AIDS drugs as well as kidney failure. But safety concerns have limited their use, especially among cancer patients.
Over the next few months, the FDA and the U.S. Centers for Medicare and Medicaid Services plan to review the use of ESAs in the treatment of anemic people with kidney disease. The researchers noted that ESAs are the most expensive drugs approved by Medicare for people needing long-term dialysis, with the agency spending about $2 billion a year on them.
"ESAs are the mainstay of treatment in these patients," said study author Dr. Wolfgang C. Winkelmayer, an associate professor of nephrology at Stanford University School of Medicine. "Almost 95 percent of those patients receive them."
By taking ESAs, people on dialysis who are anemic need fewer blood transfusions.
"What we did learn from our study," Winkelmayer said, "is that there is actually a benefit in mortality if you treat aggressively at the low end of hematocrits," which refers to the percent of blood that's made up of red cells.
"These findings clearly justify the use of ESAs beyond just to avoid transfusions, and using ESA might be good practice," he said.
The findings are reported in the March 3 issue of the Journal of the American Medical Association.
For the study, Winkelmayer's team looked at how ESAs were used in about 4,500 dialysis centers across the United States, analyzing data from people treated with ESAs and intravenous iron. They then looked at one-year death rates among the centers' patients.
The researchers found that people with the most severe anemia, with a hematocrit of less than 30 percent, benefited most from aggressive treatment with ESAs, while those with less severe anemia did not. The lower the hematocrit, the more anemic the person.
Less anemic people, those with hematocrits greater than 36 percent, had an 11 percent higher risk for dying if they received aggressive ESA treatment than did similar people whose anemia was treated less aggressively. Among those with hematocrits of 30 percent and 36 percent, aggressive or non-aggressive treatment with ESAs had no effect on mortality, the researchers found.
The findings for treatment with intravenous iron were the same as those for ESAs, Winkelmayer said. Centers that used more aggressive treatment with intravenous iron at low hematocrit had better outcomes, and more aggressive iron use among people with relatively higher hematocrit was associated with more deaths, he noted.
Anemia is a common complication of kidney disease. There are three ESAs sold in the United States to treat anemia: darbepoetin alfa, marketed by Amgen as Aranesp, and epoetin alfa, marketed by Amgen as Epogen and by Johnson & Johnson as Procrit.
ESAs were introduced in 1989, but safety questions have come to light that have brought their use into question. For example, the drugs were promoted as a way to counter the debilitating effects of chemotherapy, but studies have found that the drugs can cause tumors to grow faster, shortening people's lives.
In cancer patients, the drugs are now mostly used as palliative care for terminal patients.
In addition, on Feb. 16, the FDA began requiring doctors to undergo special training before prescribing ESAs for cancer patients.
For people with kidney disease, the FDA says that using ESAs "can increase the risk for stroke, heart attack, heart failure, blood clots and death." The agency last year required the makers of these drugs to place a black-box warning on their labels, alerting doctors to these risks.
Winkelmayer said that not using the drugs would take treatment back to a time when dialysis patients needed many transfusions and had a poorer quality of life. "Not using these drugs is really not an option, in my opinion, but we should be smart about how we use them," he said.
Dr. Ajay K. Singh, an associate professor of medicine at Harvard Medical School and the Brigham and Women's Hospital in Boston, said that "treating anemia of kidney disease is a hot issue this year."
Another recent study showed minimal benefit but an increased risk of stroke, clotting and cancer-related deaths in diabetic patients with kidney disease who were treated with Aranesp, Singh said. "The FDA plans to convene another public advisory committee, and Medicare is looking to modify the conditions of coverage for ESAs."
"Questions are being asked again about the safety of ESAs," he said.
As for the latest findings, Singh said: "I doubt that this study will change our view of how anemia should be treated in dialysis patients, but it is one more study showing that high dosages of ESAs may be associated with risk under certain circumstances."
More information
The U.S. Food and Drug Administration has more on ESAs.
Source: HealthDay
​