Cluster of Genes Tied to Alcoholism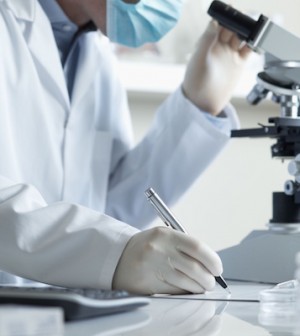 TUESDAY, March 2There may be an association between alcoholism and a cluster of genes on chromosome 11, according to researchers who analyzed the genomes of nearly 1,900 white and black Americans.
Both genetic and environmental factors contribute to alcoholism. So far, researchers have identified several genes associated with the disorder.
"Previous studies have looked at one or a few genes at a time, choosing the genes based upon hypotheses about possible mechanisms underlying differences in risk for alcoholism," study corresponding author Howard J. Edenberg, from Indiana University School of Medicine, said in a news release. "We chose to examine the entire genome, all the genes at once, as an unbiased approach that has the potential of uncovering previously unsuspected genes."
The study findings will be published in the May print issue of the journal Alcoholism: Clinical & Experimental Research.
"Although we did not find definitive evidence for the role of any one gene, we found suggestive evidence that a gene or genes in one region of chromosome 11 might be involved," Edenberg said.
"We also provided support for several genes that had been found by others. Identifying additional genes that might be related to the risk for alcoholism is an important starting point. Future studies will need to confirm their importance in other populations, to determine which aspect of the disease process they might impact, and to examine the mechanisms through which they work."
Edenberg said this study is one stage in a large ongoing research effort.
"We will be working with other groups to replicate our findings and test their findings," he added. "We will be examining the aspects of alcoholism risk that are related to variations in each gene we identify, and starting functional studies of how the genetic variations affect cells and tissues. We have also embarked on a large and prospective study of adolescents and young adults, to examine the effects of genetic variations on the development of alcoholism and related disorders."
More information
The U.S. National Institute on Alcohol Abuse and Alcoholism has more about genes and alcoholism.
Source: HealthDay
​