Few Women at High Risk for Breast Cancer Take Tamoxifen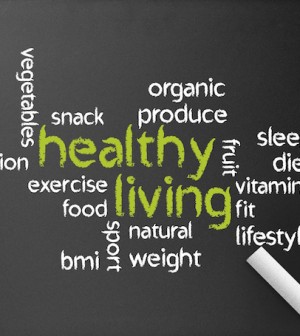 THURSDAY, Feb. 11Only a tiny fraction of women at high risk of developing breast cancer take tamoxifen to prevent the disease.
This news comes despite the fact that experts have known since 1998 that tamoxifen can cut the risk of developing breast cancer by almost 50 percent.
"This is not a surprise to me," said Dr. Jay Brooks, chairman of hematology/oncology at Ochsner Health System in Baton Rouge, La., which was one of the sites enrolling women for the trial that led to the approval of using tamoxifen for breast cancer prevention.
"The drug is actually a very fine drug for breast cancer prevention, but it has gotten a bad rap," Brooks continued. "I don't think we have changed the paradigm of the fact that we can predict which women are at increased risk for this disease and we can do something to lower their risk short of prophylactic mastectomy, but I don't think the medical profession has been able to communicate well enough to women so that they can understand that taking medicine can lower their risk of cancer."
V. Craig Jordan, scientific director of the Lombardi Comprehensive Cancer Center at Georgetown University, who is considered the "father" of tamoxifen, agreed: "There has been so much negative publicity about tamoxifen. No good information is being provided. That doesn't help."
While people are relatively comfortable with the notion that blood pressure and cholesterol drugs can lower the risk of heart problems in people who feel perfectly healthy, this is still an alien concept in the cancer world, Brooks said.
In addition to being used to treat breast tumors, tamoxifen (Nolvadex) is approved to prevent breast cancer recurrences and to prevent tumors in women who have not yet been diagnosed with the disease.
These authors looked at data from 2000 and 2005 from a large national survey (including about 10,000 women for each year) to estimate how many women were using tamoxifen for primary prevention of breast cancer.
In 2000, only about 0.2 percent of U.S. women aged 40 to 79 took tamoxifen to prevent breast cancer. In 2005, the prevalence was even lower — only 0.08 percent.
The data did not say specifically how many of the women taking tamoxifen were at high risk for breast tumors, said Andrew N. Freedman, senior author of the paper appearing in the February issue of Cancer Epidemiology, Biomarkers & Prevention, but "we probably could assume they were high-risk."
The authors could only speculate on why the numbers were so low.
"It may be that patients and their physicians do not think the benefits outweigh the risks. It could be that physicians are not getting education about use of the drug. It could be concerns about side effects or physicians reluctant to prescribe," said Freedman, who is chief of the clinical and translational epidemiology branch of the division of cancer control and population sciences at the U.S. National Cancer Institute.
One recent study found that worries about side effects are a major reason why high-risk women are unwilling to take tamoxifen.
Tamoxifen's side effects include hot flashes, endometrial cancer and blood clots. A newer agent, raloxifene (Evista), a sister drug to tamoxifen, might be an alternative for women concerned about the risk of endometrial cancer.
However, tamoxifen works for both invasive and noninvasive breast cancer while raloxifene works only for the former, Brooks said.
Also tamoxifen, said Jordan, "is the only game in town for premenopausal women."
In the end, though, the decision lies with each individual woman.
"I think that the use of tamoxifen for chemoprevention is something that is a very personal choice between the physician and patient, and depends on many, many factors," Freedman said.
More information
The U.S. National Cancer Institute has more on tamoxifen.
Source: HealthDay
​