Do Liberals, Atheists Have Higher IQs?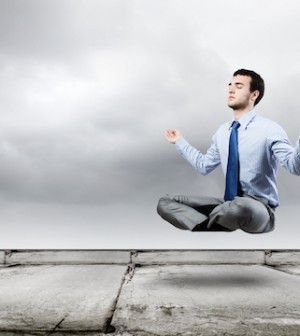 TUESDAY, March 9People who consider themselves liberals or atheists tend to have higher IQs than those who are more religious or conservative, a new study suggests.
Higher IQs also seem to make men less likely to cheat. Men with higher IQs place a higher value on sexual fidelity than men with lower IQs, although the same association with intelligence and monogamy was not found in women, according to the study.
The reasons underlying the differences can be explained by evolution, contends study author Satoshi Kanazawa, an evolutionary psychologist at the London School of Economics and Political Science.
In evolutionary terms, religion stems from humans' tendency to try to make sense of natural phenomenon. "Humans are evolutionarily designed to be paranoid, and they believe in God because they are paranoid," Kanazawa said. "This innate bias toward paranoia served humans well when self-preservation and protection of their families and clans depended on extreme vigilance to all potential dangers."
Likewise, humans have probably also evolved to have a natural tendency toward being conservative, which Kanazawa defines as having a strong preference toward caring for relatives and friends.
The purpose of intelligence, on the other hand, is to help humans cope with and solve novel problems. Therefore, more intelligent people are more likely to have religious and political preferences that go against the grain, such as atheism or a rejection of a higher power, and liberalism, which is provisionally defined in the study as caring about people who are unrelated to you.
"More intelligent individuals are more likely to recognize and comprehend evolutionarily novel entities and situations," Kanazawa said. "Some of these evolutionarily novel entities and situations form the basis of values, preferences and lifestyles."
The study is published in the March issue of Social Psychology Quarterly.
But experts were quick to question the findings.
Ilya Somin, an associate professor of law at George Mason University, took issue with the study's definition of liberalism. "Concern for others not related to you" could apply to any political outlook, including religious and social conservatives who donate large amounts of money to churches, or even libertarians, who believe unfettered market forces provide the greatest benefits to all.
"He has an idiosyncratic definition about liberals caring about people who are not genetically related to them," Somin said. "That could be perfectly consistent with being a libertarian or a conservative as well."
In the study, Kanazawa used data from the National Longitudinal Study of Adolescent Health, which began when participants were in grades 7 through 12, and the General Social Survey, another large national sample.
Young adults who identified themselves as "very liberal" had an average IQ of 106 during adolescence, compared to an average IQ of 95 for those who were "very conservative."
Young adults who identified themselves as "not at all religious" had an average IQ of 103 during adolescence, while those who identified themselves as "very religious" had an average IQ of 97.
Though you might suspect Kanazawa is a liberal, he's not. Kanazawa said he's a libertarian who "despises" liberals.
Nor does Kanazawa believe smarter people are more likely to be liberal because those views are more correct. Instead, "it's more likely that humans are designed to be conservative and religious," and that liberalism and atheism appeal to the intelligent because they are more contrary to people's evolutionary instinct.
As for the findings on monogamy, our ancestors were probably "mildly polygamous," Kanazawa explained, in that men were not expected to be sexually exclusive, though women were. That means being sexually exclusive is evolutionarily novel for men, but not for women. Therefore, men with higher IQs have a preference for monogamy, but intelligence makes no difference for women's attitudes toward sexual exclusivity.
There was not enough data on people who had very high IQs — in the 140 and above range — so it's unknown if they tend to be liberal non-believers who'd never cheat on their wife.
If you're a fan of Fox News or an avid churchgoer and are feeling put out by the findings, Kanazawa said you shouldn't be. "One should never take scientific findings personally, because they are empirical generalizations and there are always individual exceptions," he noted.
Kanazawa is no stranger to provocative research. In an earlier study, he found that more intelligent people tend to stay up later than less intelligent people. Because early humans lacked artificial light, they tended to wake up shortly before dawn and go to sleep shortly after dusk, while being nocturnal is evolutionarily novel, his findings suggested.
More information
The U.S. National Library of Medicine has more on IQ.
Source: HealthDay
​