Chronic Constipation Appears to Be Increasing Among Kids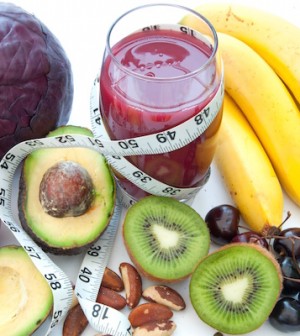 FRIDAY, Oct. 29An increasing number of American children require treatment for serious and chronic bouts of constipation, according to experts.
Lack of physical activity, low-fiber diets and insufficient consumption of water may be contributing to the problem, they suggest.
Gastroenterologists at Johns Hopkins Children's Center reported seeing a 30 percent rise in the number of such cases between 2008 and 2009. The center has opened a new clinic to provide medical and behavioral therapy for children with the condition.
It's not clear whether the increase in children requiring treatment is due to an actual rise in the number of severe cases of constipation or whether it's the result of delayed diagnosis, insufficient treatment, and referral at more advanced stages, said Dr. Maria Oliva-Hemker, director of pediatric Gastroenterology & Nutrition at Hopkins Children's.
Constipation is easy to miss in young children and its severity is often overlooked, resulting in delayed treatment and worsening symptoms, she explained.
"Severe constipation needs to be treated early and aggressively. And no amount of fiber or prune juice will help a child with serious chronic constipation," Oliva-Hemker said in a Hopkins news release.
Parents should take their child to the doctor if they notice symptoms such as: abdominal bloating and a feeling of fullness; straining with bowel movements; lumpy or hard stools and/or small pellet-like stools, accompanied by a feeling of incomplete emptying of the bowels.
Children with serious constipation may also refuse to go to the toilet, hide to go in a private place, or experience underwear soiling and bedwetting.
More information
The U.S. National Institute of Diabetes and Digestive and Kidney Diseases has more about children and constipation.
Source: HealthDay
​