Best Option for Rotator Cuff Tear May Vary by Patient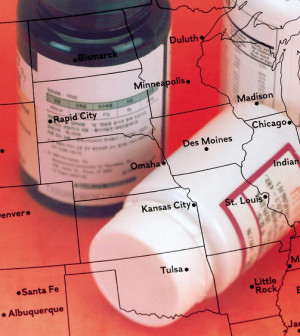 WEDNESDAY, July 7Injuries to the shoulder's rotator cuff are treatable, but it's not clear whether surgery or non-surgical treatments — such as rest, exercise and medications — are the best approach, researchers say.
Rotator cuff tears are common among older adults and can result in significant pain and limited arm motion, the authors of a new study noted in a news release from the U.S. Agency for Healthcare Research and Quality (AHRQ).
For this study, the researchers examined treatment and rehabilitative options for rotator cuff tears and found that both surgical and non-surgical treatments benefited patients, but there were few differences in outcome between these methods. In addition, the researchers found no evidence indicating ideal timing of surgery to repair tears to the rotator cuff, which is composed of four muscle-tendon units.
The study, published by the AHRQ, was released in the July 5 online edition of the journal Annals of Internal Medicine.
"Rotator cuff surgery is a viable option for many patients but, as with any surgery, it is not for everybody. This report has good news: most interventions work, and each patient should talk to his or her doctor about which option to pursue," Dr. Carolyn M. Clancy, AHRQ director, said in the news release.
For most older patients with a rotator cuff tear, initial treatment involves up to three months of non-surgical methods such as pain medications and anti-inflammatory drugs, exercise and rest. If these treatments don't work, doctors may recommend surgery.
Traditionally, surgery has almost always been recommended for younger adults who suffer a rotator cuff tear, according to the news release.
The reason is that some doctors believe that earlier surgery for a rotator cuff tear results in less pain, better use of the shoulder, lower medical costs and an earlier return to work for patients. But this study found little evidence that early surgery benefits patients, the study authors said.
More information
The American Academy of Orthopaedic Surgeons has more about rotator cuff tears.
Source: HealthDay
​