Brain Changes in MS May Spur Depression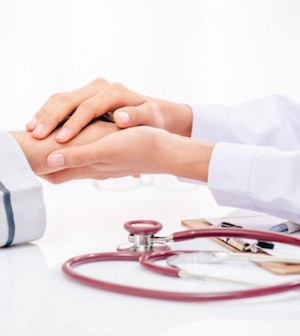 WEDNESDAY, July 7Brain atrophy may be a major reason why the lifetime risk of depression in multiple sclerosis patients is as high as 50 percent, new research suggests.
This atrophy, marked by a shrinkage of brain mass, occurs in the hippocampus, a part of the brain involved in a number of functions, including mood and memory.
For this study, researchers at the University of California, Los Angeles used MRI scans to compare the brains of multiple sclerosis (MS) patients and healthy people. The scan results showed that three important sub-regions of the hippocampus were smaller in MS patients.
The research team also identified a link between this brain atrophy and hyperactivity of the hypothalamic-pituitary-adrenal (HPA) axis, a part of the neuroendocrine system that controls reactions to stress and regulates many physiological functions. Excessive activity of the HPA axis may be associated with both atrophy of the hippocampus and the development of depression, the researchers suggested.
The study was released online June 19 in advance of publication in an upcoming print issue of the journal Biological Psychiatry.
The connection between HPA hyperactivity and brain atrophy hasn't received much attention, "despite the fact that the most consistently reproduced findings in psychiatric patients with depression (but without MS) include hyperactivity of the HPA axis and smaller volumes of the hippocampus," senior study author Dr. Nancy Sicotte, an associate professor of neurology, said in a news release from the university.
"So the next step is to compare MS patients with depression to psychiatric patients with depression to see how this disease progresses in each," she added.
Along with being one of the most common symptoms in patients with multiple sclerosis, depression "impacts cognitive function, quality of life, work performance and treatment compliance. Worst of all, it's also one of the strongest predictors of suicide," noted lead author Stefan Gold, a postdoctoral fellow in the UCLA Multiple Sclerosis Program.
More information
The U.S. National Institute of Neurological Disorders and Stroke has more about multiple sclerosis.
Source: HealthDay
​