Are Newer MS Drugs Worth Their High Price Tag?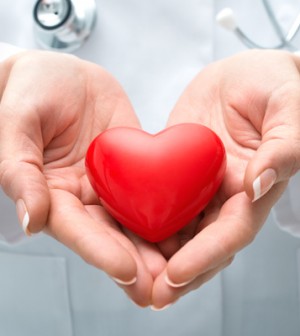 THURSDAY, July 21Newer "biologic" drugs for multiple sclerosis do benefit some patients, a new study finds, but they are extraordinarily expensive and may not be cost-effective when compared to more basic treatments.
That's not to say that people with MS should not be taking these so-called disease-modifying therapies (DMTs) — such as interferon or Tysabri. Rather, moves should be made to make the drugs more affordable, the researchers said.
Although these drugs aren't a cure, "they delay disease progression [and are] the best we can do at this point," explained Katia Noyes, lead author of a paper appearing in the July 20 online issue of Neurology. And right now, she noted, "these medications are available in European countries for about one-third of the cost as in the U.S."
The authors noted, for example, that in 2010 a year's supply of one type of interferon drug would cost an estimated $12,000 in the United Kingdom, compared to $34,000 in the United States.
Lowering U.S. prices by two-thirds (67 percent) would make the drugs much more cost-effective, the authors stated. So would starting the medications earlier, so as to better stave off MS-linked disability.
"This in no way suggests that anyone appropriate for treatment should not be on it, [but] the study reminds us that costs of the therapies, particularly the out-of-pocket costs for people with MS, are an important consideration," said Nicholas LaRocca, vice president for health care delivery and policy research at the National Multiple Sclerosis Society (NMSS) in New York City.
The NMSS was one of the study's sponsors.
The drugs can typically cost about $30,000 a year, said Noyes, who is associate professor and division chief of health policy and outcomes research at the University of Rochester Medical Center.
According to the NMSS, about 400,000 people in the United States have multiple sclerosis, about 85 percent of whom have relapsing-remitting MS, for which DMTs are used.
The authors' model was based on data on 844 people with relapsing-remitting MS in the United States. It took into account not only the cost of DMTs, but also hospital and office-based care, diagnostic tests, nursing home costs and time taken off from work.
According to the investigators' calculations, DMTs represent about half of all health care costs over 10 years for a person with MS.
And overall, the health gains seen from these medications were "modest," the authors stated.
For instance, people taking interferon beta-1b experienced an average of about six years with no relapses over the course of a decade, compared to five years without relapses for those not taking DMTs.
Still, the benefits were highly variable between individuals.
"Everyone with MS is different and although some people derive modest benefit from therapy, others benefit greatly and are able to continue working and living a full and active life because of their therapy," LaRocca said.
And the study didn't look at other aspects of disease progression, such as how severe the relapses were, or the timing, which would also affect quality of life.
"We may be ready to think about some mechanisms of controlling pharmaceutical prices. Most countries have these mechanisms in place," said Noyes. "[Or] maybe there should be a push for developing more effective medications."
An accompanying editorial pointed out that costs may naturally go down with the advent of more oral DMTs (as opposed to the injectables that are primarily in use now) and as drug company patents expire and generics are introduced.
More information
There's more on multiple sclerosis at the National MS Society.
Source: HealthDay
​