Adherence to Angioplasty/Stent Guidelines Lacking: Study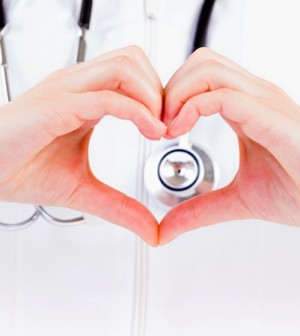 MONDAY, July 11Many U.S. hospitals don't follow recently revised guidelines for the appropriate use of balloon angioplasty and stenting in patients who have a blocked coronary artery after a heart attack, a new study finds.
A U.S. National Heart, Lung, and Blood Institute study released in 2006, called the Occluded Artery Trial (OAT), found that angioplasty and stenting — known as percutaneous coronary intervention (PCI) — had little effect on patients with blocked coronary arteries that were detected more than 24 hours after a heart attack. As a result, the American Heart Association and American College of Cardiology revised their guidelines for PCI in such situations.
In this study, researchers analyzed data from 28,780 patient visits at 896 U.S. hospitals between 2005 and 2008 in order to determine whether clinical practice changed after the release of the study findings and the updated guidelines.
PCI was performed on 11,083 patients before the OAT study was published, 7,838 between the release of the study and guideline changes, and 9,859 after the guidelines were revised, the investigators found.
After they factored in other variables, the study authors found no overall significant decrease in the monthly rate of PCI performed for coronary blockages either after the OAT results were published or after the guidelines were updated.
"In conclusion, among this large cross-section of hospitals in the United States we found only modest evidence that the results of the OAT and its incorporation into major guideline revisions have influenced cardiology and interventional cardiology practice over the subsequent one to two years," wrote Dr. Marc W. Deyell, of the University of British Columbia in Vancouver, Canada, and colleagues.
"Percutaneous coronary intervention of total occlusions identified greater than 24 hours after [heart attack] remains commonplace despite little evidence to support its use in stable patients and new clinical practice guidelines recommending against it," the researchers reported in the July 11 online edition of the journal Archives of Internal Medicine.
The findings mean that many patients may be undergoing an expensive procedure that does not help them, the study authors explained in a journal news release about the report, which is part of the journal's Less Is More series.
A number of factors, including difficulties in changing doctors' and patients' beliefs and behaviors, may play a role in the lack of adherence to the revised guidelines, Dr. Mauro Moscucci, from the University of Miami's Miller School of Medicine, pointed out in a commentary accompanying the study.
The findings add to the spotlight being placed on procedures that increase health care costs without providing a clear benefit to patients, he noted.
"While the debate on health care reform is ongoing, health care expenditures in the United States are continuing to escalate. Thus, we must heed the call to professional responsibility aimed at the elimination of tests and treatments that do not result in any benefit for our patients, and for which the net effects will be added costs, waste and possible harm," Moscucci said.
Commenting on the study, Dr. Barry Kaplan, vice chairman of cardiology at North Shore University Hospital in Manhasset, N.Y., and Long Island Jewish Medical Center in New Hyde Park, N.Y., had this to say: "The guidelines were updated based on the OAT results in December 2007. In all medical fields there is usually a one- to two-year lag between the changes in recommendations by agencies such as AHA and ACC and adoption and acceptance of these guideline changes by practicing physicians. This study examined trends from 2005 to 2008 and may have been done too early in order to capture a change in practice."
In addition, "this study does not account for technological advances in PCI and other cardiac testing that occurred between the time period when OAT was enrolling patients and the time period when this study examined changes in trends," said Kaplan, who was not involved with the study. "For example, after 2004 the use of drug-eluting stents has markedly improved the durability of the PCI result, which may have favorably altered outcomes in OAT [study] patients," he explained.
More information
The U.S. National Heart, Lung, and Blood Institute has more about coronary angioplasty.
Source: HealthDay
​