Parkinson's Patients Still Prescribed Antipsychotics Despite Warning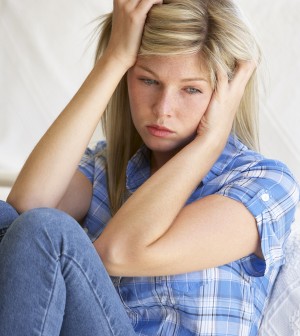 MONDAY, July 11Antipsychotic drugs are still prescribed to more than half of U.S. patients with Parkinson's disease and psychosis even though a warning that these drugs can worsen Parkinson's symptoms was issued six years ago, a new study reveals.
Many Parkinson's disease patients, including as many as 45,000 in the United States, eventually develop psychosis, meaning their thoughts are sometimes disconnected from reality. Parkinson's disease is also associated with dementia and complications of that condition, which may be exacerbated by antipsychotic drugs, according to the researchers.
In 2005, the U.S. Food and Drug Administration ordered antipsychotic drug packages to carry a "black box" warning about the risks the drugs pose to Parkinson's patients.
In the new study, published in the July issue of the journal Archives of Neurology, researchers analyzed Veterans Affairs data from 2002 to 2008 to assess antipsychotic drug prescription rates among 1,804 Parkinson's disease patients without dementia, 793 Parkinson's patients with dementia, and 6,907 patients with dementia and psychosis but no Parkinson's disease.
The investigators found that about half of the patients with Parkinson's disease and psychosis received an antipsychotic drug prescription. Use of the drugs was higher among patients with both Parkinson's disease and dementia than among those without dementia.
Between 2002 and 2008, the overall rate of antipsychotic prescriptions for Parkinson's patients was unchanged despite the warnings issued in 2005, but there was a decrease in the use of some antipsychotic drugs and an increase in the use of others, Dr. Daniel Weintraub, of the University of Pennsylvania, and colleagues noted in a journal news release.
"Approximately one-third of our Parkinson's disease sample had comorbid dementia, and many more likely had mild cognitive impairment," the authors wrote. "This has significant clinical implications in Parkinson's disease given the increased morbidity and mortality associated with typical and atypical [antipsychotic drug] use in dementia populations."
Even though prescribing habits appeared to shift toward antipsychotic drugs that are better tolerated by Parkinson's disease patients, those drugs are not necessarily safer or more effective, the researchers noted.
The researchers called for further studies to learn more about the factors that contribute to both overall and specific antipsychotic drug use in Parkinson's patients and to examine the effects of antipsychotic drug treatment on illness, death and disease progression in Parkinson's disease patients.
More information
We Move has more about Parkinson's disease.
Source: HealthDay
​