Kidney Donation a Low-Risk Choice, Study Finds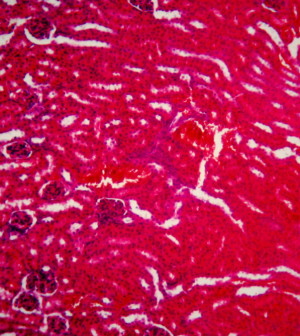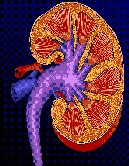 People who donate a kidney have an extremely low risk of developing kidney failure in their remaining organ, according to a new study.
The risk among living kidney donors is even lower than for people with two kidneys, the Johns Hopkins researchers said. They added that the findings should reassure people who are considering donating a kidney.
The investigators looked at data from more than 96,000 adults in the United States who donated a kidney between April 1994 and November 2011 and were followed for up to 15 years. They were compared to more than 20,000 people with two kidneys.
The kidney failure rate was 90 per 10,000 among the donors and 326 per 10,000 among people in the general population, according to the study published in the Feb. 12 issue of the Journal of the American Medical Association.
The risk of kidney failure among donors varied by race, with a rate of 51 per 10,000 among black donors and 23 per 10,000 among white donors. The greater risk among black donors is not fully understood, the study authors noted.
In a previous study, the same Hopkins team found that kidney donors have a very low risk of death from any cause. Those results and the new findings are likely because potential kidney donors undergo rigorous physical and mental testing to ensure they are healthy enough to survive with one kidney, the researchers said.
"Some people who want to donate to their friends or family members express frustration with the extensive screening process," study leader and transplant surgeon Dr. Dorry Segev said in a Hopkins news release. "But these results affirm the importance of screening donors as carefully as possible so that we can understand an individual's inherent risk of kidney failure and make sure only those with a low inherent risk are cleared for donation."
Donating a kidney is a very personal decision and carries some risk, Segev said. "But this study reminds us that the risk is low enough that most providers in the transplant community feel comfortable letting healthy donors take it, and most potential donors are comfortable enough agreeing to take the risk."
Adding that "it's certainly safer than many other things we choose to do in our lives," he noted that the small number of kidney donors who do suffer kidney failure are given high priority on kidney transplant waiting lists.
More information
The National Kidney Foundation has more about living kidney donation.
Source: HealthDay
​