Bill Clinton Back Home After Heart Procedure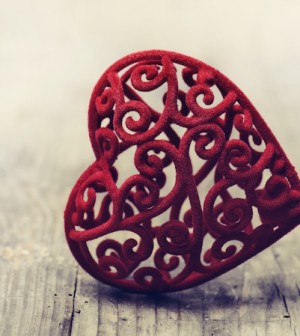 FRIDAY, Feb. 12Former President Bill Clinton was said to be "in excellent health" and recovering at his suburban New York City home Friday, one day after he was hospitalized to have two stents inserted into a clogged heart artery.
The 63-year-old Clinton, who underwent quadruple bypass heart surgery in 2004, had been complaining of chest pains before undergoing the procedure Thursday at New York Presbyterian Hospital.
Clinton adviser Douglas Band said in a statement that Clinton left the hospital "in excellent health," and that he "looks forward in the days ahead to getting back to the work of his foundation, and to Haiti relief and recovery efforts."
Three black SUVs with tinted windows arrived shortly before 8 a.m. Friday at Clinton's gated home in Chappaqua, a hamlet in Westchester County about 35 miles north of New York City, the Associated Press reported.
Dr. Allan Schwartz, chief of cardiology at New York Presbyterian Hospital, said Thursday night that an electrocardiogram and a blood test showed no evidence of a heart attack or heart damage, according to CNN.
Clinton could be back at work as soon as Monday, Schwartz said.
ABC News' chief political correspondent, George Stephanopoulos, who once worked for Clinton in the White House, called his ex-boss a workaholic and said he has worked "20 hours a day for the last 20 years," the network said.
Secretary of State Hillary Rodham Clinton left Washington, D.C., Thursday and arrived in New York to be with her husband.
Stents are tiny mesh scaffolds or tubes that are used to prop open an artery after it has been unclogged in an angioplasty procedure. In 2004, when clogged arteries first hospitalized Clinton, he underwent quadruple bypass surgery because of four blocked arteries.
Angioplasty, which usually includes placing stents, is a common medical procedure, with more than half a million stents inserted into patients each year in the United States.
It is not unusual for someone who has undergone an angioplasty to continue to have problems with blocked coronary arteries.
"My understanding is that one of the bypass grafts had blocked and they opened up his own artery and put two stents in his own artery," said Dr. William O'Neill, a cardiologist and executive dean of clinical affairs at the University of Miami Miller School of Medicine.
"This should really relieve his symptoms, and allow him to get back to pretty normal activity," he added. "He has less than a 5 percent chance of recurrence."
O'Neill noted that five to seven years after a bypass it is not unusual for these grafts to clog. "Ten years after bypass, almost half of the grafts are blocked," he said.
O'Neill also said that Clinton has had other complications from the bypass surgery that are fairly uncommon for most bypass patients, and caused him to undergo another operation in the months following the original surgery.
"Bypass grafts may become diseased months to years after an initially successful bypass grafting surgery," explained Dr. Gregg C. Fonarow, a professor of cardiology at the University of California, Los Angeles. "The rate at which grafts may fail depends on the type of graft, size of the coronary artery it is joined with, cholesterol levels and other factors."
"The prognosis after stenting can be excellent, even when performed in a patient after bypass surgery," he said.
Clinton has been working in recent weeks to help relief efforts in earthquake-ravaged Haiti. Since leaving office in 2001, he has maintained a busy schedule working on humanitarian projects through his foundation.
More information
To learn more about stents, visit the U.S. National Library of Medicine.
Source: HealthDay
​