Health Highlights: March 5, 2010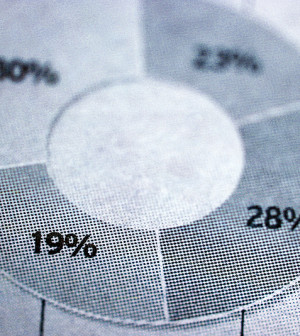 Here are some of the latest health and medical news developments, compiled by the editors of HealthDay:
Abortion Fight Threatens Health-Care Reform
A fight over abortion funding is dividing House Democrats and threatening President Barack Obama's push for health care overhaul.
Both supporters and opponents of abortion want changes to rules governing abortion funding.
On Thursday, House Speaker Nancy Pelosi, D-Calif., told reporters she won't allow a battle over abortion to drag down health-care reform legislation, the Associated Press reported.
"This is not about abortion. This is a bill about providing quality affordable health care for all Americans," Pelosi said.
Obama has asked Democrats to move beyond their differences over abortion and other issues in order to pass health-care reform legislation. On Thursday, he held a meeting with more than a dozen House rank-and-file liberals and moderates, the AP reported.
—–
End Ban on Gay Blood Donors: U.S. Senators
The U.S. government should no longer impose a lifetime ban on blood donations from any man who has had gay sex since 1977, 18 senators said in a letter sent Thursday to Food and Drug Administration Commissioner Margaret Hamburg.
"Not a single piece of scientific evidence supports the ban," said Sen. John Kerry, D-Mass., the Associated Press reported. The other senators include 16 Democrats and independent Sen. Bernie Sanders of Vermont.
In their letter, the lawmakers said there have been major scientific changes since the ban was established in 1983 at the start of the AIDS epidemic. For example, donated blood is now subjected to two different, highly accurate tests that virtually eliminate the risk of tainted blood making it into the nation's blood supply.
Hospitals and emergency rooms urgently need blood products, but "healthy blood donors are turned away every day due to an antiquated policy and our blood supply is not necessarily any safer for it," said the senators' letter, the AP reported.
However, an FDA statement said that while the agency "appreciates concerns about perceived discrimination, our decision to maintain the deferral policy is based on current science and data and does not give weight to a donor's sexual orientation."
—–
Massive Polio Vaccination Campaign Planned in Africa
Polio vaccinations will be given to more than 85 million children under age 5 in 19 west and central African nations as part of a campaign by U.N. agencies and the Red Cross.
The World Health Organization said the program, largely funded by Rotary International, will begin March 6 and involve more than 400,000 volunteers and health workers, the Associated Press reported.
The vaccination effort is an attempt to halt a polio outbreak that began in Nigeria in 2008 and spread to a number of other nations. Previous vaccination campaigns failed to control the outbreak.
Unvaccinated people contract polio when they come into contact with the feces of infected people. This exposure often occurs through water, the AP reported. Polio, which usually causes paralysis, muscular atrophy and deformation, can sometimes be fatal.
—–
Heartburn Drug's Name Changed to Prevent Errors: FDA
The name of the heartburn drug Kapidex will be changed to Dexilant in order to avoid confusion with drugs meant to treat cancer and other conditions, the U.S. Food and Drug Administration said Thursday.
The name change by Japanese drugmaker Takeda Pharmaceuticals will take effect next month, the Associated Press reported.
Kapidex was approved in the U.S. last January. Since then, pharmacists have repeatedly confused the heartburn drug with the prostate cancer drug Casodex and the narcotic pain reliever Kadian.
Other than the name switch, the FDA said there are no other changes planned for Kapidex, the AP reported.
​