Health Highlights: March 26, 2010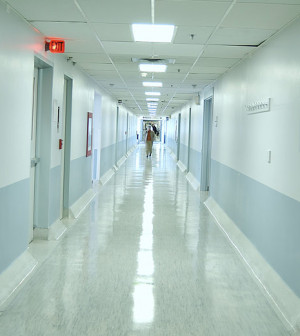 Here are some of the latest health and medical news developments, compiled by the editors of HealthDay:
Don't Drink Raw Milk: FDA
Twelve confirmed cases of raw milk-related illness in Michigan have the U.S. Food and Drug Administration again warning consumers not to drink raw milk.
The milk in the latest incident came from Forest Grove Dairy in Middlebury, Ind., the Associated Press reported.
Supporters of raw milk contend that pasteurization destroys nutrients, but the FDA says there is no "meaningful nutritional difference" between raw milk and pasteurized milk.
The agency warns that raw milk may contain salmonella, E. coli, listeria and other harmful bacteria, the AP reported.
Between 1998 and 2008, raw milk was blamed for 1,614 reported illnesses, 187 hospitalizations and two deaths in the United States, according to the FDA.
—–
Congress Approves Reworked Health Reform Bill
Congressional Democrats have sent the reworked version of the historic U.S. health reform legislation to President Barack Obama.
In a 220-207 vote Thursday night, the House approved a number of fixes to the health bill Obama signed Tuesday, the Associated Press reported. All Republican members and 32 Democrats voted against it.
The same bill passed in a 56-43 Senate vote earlier Thursday. It's expected that Obama will sign the measure early next week. The bill includes improved benefits for seniors and low-income and middle-class families.
"This is the last step we must take to make health reform a reality for millions of Americans," said Rep. Frank Pallone, D-N.J., the AP reported.
—–
Fake Weight-Loss Drugs Lead to Charges
U.S. officials this week arrested a Chinese national accused of making and importing fake weight-loss drugs that could cause anxiety, headaches and chills.
It's alleged that Sengyang Zhou traveled from China to Hawaii in order to meet people interested in distributing the fake products in the United States, the Associated Press reported.
An accomplice, Qung Ming Hu, was arrested in Texas. The charges against Zhou and Hu include delivery into interstate commerce of unapproved new drugs.
Hu was released on bond and is scheduled to appear April 7 in Denver. Zhou is being held without bond and will be transferred to Denver to face charges there, the AP reported.
—–
Pfizer Faces $142 Million Penalty
Pfizer Inc. may pay at least $142 million in damages after a federal jury found that the company violated anti-racketeering laws in promoting its epilepsy drug Neurontin for unapproved uses.
The jury ordered Pfizer to pay $47.36 million, but that will be tripled to nearly $142.1 million under the racketeering law, the Associated Press reported.
In the case, California-based Kaiser Foundation Health Plan Inc. and Kaiser Foundation Hospitals said Pfizer misled Kaiser into believing Neurontin was effective for treating migraines, bipolar disorder and certain other conditions. Kaiser doctors still recommend the drug for those uses, argued Pfizer attorneys.
Pfizer will seek to overturn the verdict, said a company spokesman, the AP reported.
​