Heavy Daily Drinking Linked to Worse Health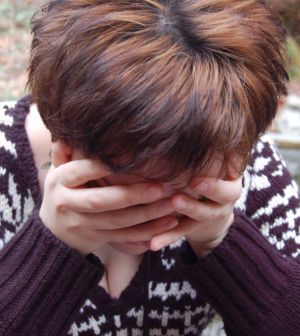 FRIDAY, March 26Heavy drinkers take worse care of themselves than other people, but moderate drinkers actually appear to be healthier than those who don't imbibe, researchers have found.
"The main finding here is that risky drinkers also engage in other behaviors — such as relieving stress with alcohol and cigarettes, not wearing seatbelts, unhealthy eating and not regularly seeing their doctors — that put their health at risk," study author Carla Green, a senior investigator at the Kaiser Permanente Center for Health Research, said in a news release.
"Physicians should not only be concerned about patients' heavy drinking, but also these other health-related practices," Green added.
The researchers surveyed 7,884 patients in Oregon and Washington between 2002 and 2003, and defined risky drinkers as those who drank an average of three or more drinks a day, women who consumed four or more drinks or men who consumed five or more drinks in one sitting, or those who met other criteria.
"Our study found that men and women who drank the most had less collaborative relationships with their doctors and were more likely to dislike going to the doctor. They were also less confident they could change their own health-related practices and more likely to think health is a matter of good fortune," Green said.
However, the study also linked moderate drinking — drinking one to three drinks daily — to better health, even better than abstainers and light drinkers.
"Even after taking these other health-related attitudes and practices into account, there was still a small but independent relationship between moderate drinking and better self-assessed health," Michael Polen, study co-investigator, said in the news release.
"Previous research has linked moderate alcohol drinking with cardiovascular benefits, so that might be the underlying reason moderate drinkers report better health. It's also possible that there are additional factors we didn't measure that account for this positive relationship."
The findings were published in a recent issue of the journal Addiction Research & Theory.
More information
The U.S. Centers for Disease Control and Prevention has statistics on alcohol use and health.
Source: HealthDay
​