Health Highlights: March 1, 2010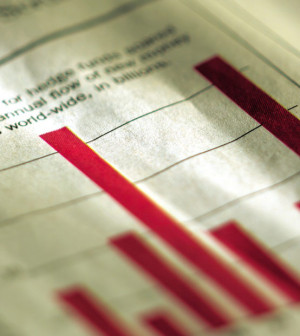 Here are some of the latest health and medical news developments, compiled by the editors of HealthDay:
Scientists Spot Breast Cancer Genes That Influence Drug's Effectiveness
Genes that can predict which breast cancer patients will respond to the anti-cancer drug paclitaxel have been identified by an international team of scientists.
They analyzed 829 genes in breast cancer cells and pinpointed 6 that had an impact on whether the drug was effective, BBC News reported.
"Our research shows it is now possible to rapidly pinpoint genes which prevent cancer cells from being destroyed by anti-cancer drugs and use these same genes to predict which patients will benefit from specific types of treatment," said study leader Dr. Charles Swanton, head of translational cancer therapeutics at Cancer Research UK's London Research Institute.
The study was published in The Lancet Oncology.
It's hoped the same gene identification method can be used for other cancers and treatments, BBC News reported.
—–
Study May Lead To New Prostate Cancer Treatment
A new method of treating prostate cancer has been identified by Australian researchers.
In tests on lab animals and human cells and tissues, the team at Monash University in Melbourne used a drug compound to selectively activate prostate beta estrogen receptor cells, United Press International reported.
The researchers found that triggering these estrogen receptor cells leads to the death of prostate cancer cells that are often resistant to conventional treatment and can cause recurrent incurable prostate cancer.
"It is a significant piece of the puzzle that will help medical research in this field — an achievement that could eventually enhance treatment options for patients around the world with advanced prostate cancer," study co-author Gail Risbridger said in a news release, UPI reported.
The study appears in the journal Proceedings of the National Academy of Sciences.
——
Obama In Excellent Health: Doctor
U.S. President Barack Obama's first routine medical checkup since he took office revealed that he "is in excellent health," his doctor said Sunday.
However, the president's cholesterol count has risen to borderline high levels since his last publicly released medical records. His blood pressure and pulse rate remain normal, The New York Times reported.
Along with playing basketball and golf, Obama, 48, exercises at least six mornings a week. On Monday, after delivering a speech, Obama declined his usual ride back to the White House and and walked back via LaFayette Park instead, the Associated Press reported. The President joked with reporters that he needed to,"make sure that I'm walking off some of that cholesterol. That's a year of campaigning right there."
The president is also having trouble kicking his 30-year smoking habit and needs to make some changes to his diet, according to Dr. Jeffrey Kuhlman, the Navy captain who led the team that conducted the president's checkup, The Times reported.
Kuhlman also noted that Obama has chronic tendinitis in his left knee area, sometimes take a nonsteroidal anti-inflammatory drug for the tendinitis, and requires a modified exercise routine, including a lower leg muscle strengthening program.
—–
Violent Video Games Linked To Aggressive Behavior: Study
Playing violent video games may increase aggressive thoughts and behavior and decrease users' ability to identify with other people's feelings and emotions, say U.S. researchers who analyzed data from 130 studies that included more than 130,000 video game players in Europe, Japan and the United States.
The findings were consistent "regardless of research design, gender, age or culture," said lead author Craig Anderson, director of the Center for the Study of Violence at Iowa State University in Ames, USA Today reported.
"Any game that involves killing or harming another character in order to advance is likely to be teaching inappropriate lessons to whoever is playing it," Anderson said.
While violent video games aren't the only risk factor for the development of aggression and violence, it is "the only causal risk factor that is relatively easy for parents to do something about," he noted.
The study appears in the journal Psychological Bulletin.
​