Health Highlights: June 15, 2010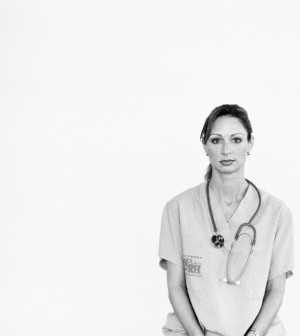 Here are some of the latest health and medical news developments, compiled by the editors of HealthDay:
FDA Warns Against Too Much Vitamin D For Infants
Some liquid vitamin D supplement products for infants are sold with droppers than could cause parents to give too much vitamin D to their babies, the U.S. Food and Drug Administration warned Tuesday.
Excessive vitamin D can harm infants and may cause problems such as nausea and vomiting, loss of appetite, excessive thirst, constipation, frequent urination, abdominal pain, muscle weakness, sore joints and muscles, fatigue, as well as more serious issues such as kidney damage.
The recommended daily dose of vitamin D for breast-fed and partially breast-fed infants is 400 international units (IU), says the American Academy of Pediatrics.
The FDA told companies that make vitamin D supplements that droppers accompanying the products should be clearly and accurately marked for 400 IU and droppers in products intended for infants should hold no more than 400 IU.
—–
Obesity Major Threat To Public Health: Report
Obesity in the United States is "the single greatest threat to public health in this century," according to a report released Tuesday by a 13-member panel of nutrition and health experts.
Americans must reduce the amount of calories they consume from added sugars and solid fats (marbled meats, butter), begin eating a more nutrient-rich, plant-based diet, and get more exercise, according to the advisory report for the 2010 Dietary Guidelines for Americans, USA Today reported.
Currently, about two-thirds of American adults and a third of children are overweight or obese.
The public now has 30 days to comment on the report, which is based on the latest scientific evidence. The final 2010 dietary guidelines will be released later this year by the U.S. Department of Agriculture and the Department of Health and Human Services.
—–
Kroger Ice Cream Recalled
Some containers of Kroger Deluxe Chocolate Paradise Ice Cream have been recalled because the product may contain tree nuts that aren't listed on the label, the grocery chain announced Tuesday.
People who allergic to the nuts could suffer a life-threatening allergic reaction.
The recalled ice cream was sold in stores in 17 states: Alabama, Arkansas, Georgia, Illinois, Indiana, Kentucky, Louisiana, Michigan, Mississippi, Missouri, North Carolina, Ohio, South Carolina, Tennessee, Texas, Virginia and West Virginia, CNN reported.
Kroger also said the recall affects ice cream sold at Jay C, Food 4 Less, Hilander, Owen's, Pay Less and Scott's stores in Illinois and Indiana.
—–
New "Morning After" Pill Is Safe: FDA Report
A new "morning after" birth control pill called ulipristal is safe and causes no unexpected side effects, says a U.S. Food and Drug Administration staff report.
The document's release Tuesday is in advance of a scheduled meeting Thursday of an FDA advisory panel that will decided whether to recommend FDA approval of the drug, Agence France Presse reported.
Ulipristal — made by French company HRA Pharma — can be taken up to five days after intercourse. The drug is already sold in Britain, France and Germany.
FDA staff analyzed data gathered from 4,771 women who took ulipristal, including 2,764 women who took the 30 milligram pill which HRA Pharma wants to sell in the U.S., AFP reported.
"No deaths occurred and no unexpected adverse outcomes were observed in the clinical development program," according to the FDA staff document. "The most common adverse reactions were nausea, headache, dysmenorrhea (uterine pain), abdominal pain, fatigue, and dizziness."
—–
Brain Distorts Body Image
U.K. researchers say the brain naturally distorts body image, a finding that could improve understanding of anorexia and related disorders.
The University College London team tested 18 volunteers and found they tended to believe their hands are wider and their fingers are shorter than they really are, and this misconception may be due to the way the brain receives information from different parts of the body, BBC News reported.
These distorted perceptions may be especially strong in certain people, leading to body image problems.
"These findings may well be relevant to psychiatric conditions involving body image such as anorexia nervosa, as there may be a general bias towards perceiving the body to be wider than it is," lead researcher Dr. Matthew Longo told the BBC . "Our results show dramatic distortions of hand shape, which were highly consistent across participants."
The study appears in the journal Proceedings of the National Academy of Sciences.
​