Mastectomy Rates Down Overall, New Study Finds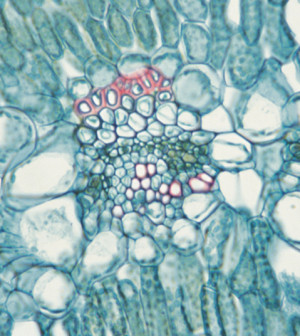 TUESDAY, June 15While some recent research has documented an upswing in mastectomy rates among women who have been diagnosed with breast cancer, a new study comes to a different conclusion.
"We found that mastectomy rates were continuing to decrease overall nationwide," said study author Dr. Elizabeth Habermann, an assistant professor of surgery at the University of Minnesota School of Medicine in Minneapolis. Her report is published in the June 14 online issue of the Journal of Clinical Oncology.
Why the discrepancy? Previous studies showing an increase in the drastic procedure, according to Habermann, have come from leading institutions but drawn all of the patients from a single hospital. "Often single institutions publish research that is not reflective of what is occurring nationwide," she explained.
In her study, Habermann and her colleagues looked at a database known as the Surveillance, Epidemiology and End Results (SEER) registry, a well-respected source of medical data. While it includes about 26 percent of U.S. residents, Habermann said, it is representative of the entire population.
She zeroed in on 233,754 patients diagnosed between 2000 and 2006 with either ductal carcinoma in situ or stage 1 to stage 3 unilateral breast cancer. "Mastectomy rates decreased, from 41 percent in 2000 to 37 percent in 2006," she said.
Curiously, the researchers found that the rates of women opting to have the opposite, healthy breast removed as a precaution actually rose, going from 2.5 percent in 2000 to 5.7 percent in 2006.
"It appears women who have unilateral breast cancer either are choosing the less aggressive breast-conserving surgery [lumpectomy] or the most aggressive, which is to have both breasts removed," Habermann said.
Not surprisingly, women with small tumors and low tumor grades were more likely to decide against mastectomy, she found.
In 1990, the U.S. National Institutes of Health issued a consensus statement that breast-conserving surgery with radiation was equivalent to mastectomy, changing the practice of treating early breast cancer only with mastectomy.
Exactly why the preventive removal of the healthy breast is becoming more common isn't clear, Habermann said. "I think more women are hearing about it," she speculated.
More women may also be getting tested for the so-called breast cancer susceptibility genes, BRCA1 and BRCA2, and may choose to have the preventive mastectomy if they are positive for those, she added.
In other cases, exactly why a woman may opt for mastectomy even when her surgeon tells her the less-aggressive approach would be effective is not known, Habermann said. "But when you bring in anxiety to the equation, it may be the best choice for that woman," she noted.
And, she added, it's possible that mastectomy rates will increase again, despite the new findings.
The results do raise important questions, said Dr. Leonard Lichtenfeld, deputy chief medical officer for the American Cancer Society.
"Why would 26.4 percent of women with a tumor below 1 centimeter [as Habermann found] get a mastectomy?" he asked. "How much do we really know about what drives [decisions]?"
He points to the careful studies looking at lumpectomies. "We came up with a proven alternative," he said. "Why are some women voting with their feet and getting mastectomy in such a large percentage of cases?"
While SEER is an excellent database, he added, sometimes the patterns of care at leading cancer institutions, where some of the previous studies found a rise in mastectomy rates, eventually show up nationwide, he said.
Among other possibilities, he said, the increased use of MRI may be persuading more women or doctors that mastectomy is a better choice. The surgeon, he said, may see something on the MRI and advise mastectomy over conservative surgery. "But radiation [done after the conservative surgery] could have taken care of it," he said.
Women diagnosed with breast cancer are advised to ask about the best recommended treatment, and to get more than one medical opinion on their choices.
More information
To learn more about breast cancer treatment, visit the American Cancer Society.
Source: HealthDay
​