Health Highlights: Jan. 16, 2013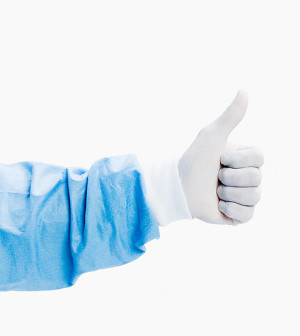 Here are some of the latest health and medical news developments, compiled by the editors of HealthDay:
Pom Wonderful Health Claims Barred by FTC
The makers of Pom Wonderful pomegranate juice are not allowed to make any claim that the drink is effective in curing or treating health conditions such as heart disease and prostate cancer, the U.S. Federal Trade Commission said Wednesday.
In a 5-0 ruling, the FTC upheld an administrative law judge's decision that the makers of the beverage deceptively advertised their products. The commission also said that food companies making specific claims about the health benefits of their products will have to provide evidence from randomized clinical trials, the Wall Street Journal reported.
In a statement, Pom Wonderful said it "categorically rejects the FTC's assertion that our advertisements made any misleading disease treatment or other health claims."
The company also said the FTC was ignoring millions of dollars of scientific research and history on the benefits of pomegranate juice, WSJ reported.
—–
Woman Who Advocated for Others With Gigantism Dies
A Las Vegas woman with a rare disorder that caused her to keep growing died Monday.
Tanya Angus, 34, was 7 feet 2 inches tall and weighed about 400 pounds when she died. It appears she died after catching a cold and developing a tear in her heart, according to her mother Karen Strutynski, the Associated Press reported.
Angus had a condition called acromegaly, or gigantism. A non-cancerous tumor on the pituitary gland causes overproduction of growth hormone.
"Mom, I don't know why I got it,'" Karen Strutynski recalled her daughter saying, the AP reported. "But I guess God decided that I could handle it.'"
Angus became an advocate for people with the disease and appeared on news programs and television specials in order to increase public awareness and understanding about the condition.
She worked to help others get diagnosed and receive treatment before the disease got out of control, her mother said. Angus corresponded with people from about 60 countries struggling with the disease.
Strutynski said she plans to maintain her daughter's website and to continue corresponding with patients who have the disease, the AP reported.
—–
Eleven Infected at U.S. Biological Labs Between 2004 and 2010: Report
At least 11 staff members at U.S. biological laboratories were infected with dangerous pathogens between 2004 and 2010, according to a Centers for Disease Control and Prevention report.
None of the infected workers died.
The CDC said the infection rate of 1.6 per 100,000 workers was far lower than the rate of general occupational illnesses in scientific and research sites, the Associated Press reported.
"If you look at the report as a whole, it's a success story," report co-author Robbin Weyant told the AP. Weyant oversees CDC regulation of about 70 "select agents and toxins" considered a severe threat to human, animal or plant health.
"We have about 10,000 people a year working in these laboratories. To have such a small number of confirmed infections over nearly a decade, I think, is quite good," Weyant said.
The report was published in the January issue of the journal Applied Biosafety.
—–
​