Health Highlights: Feb. 3, 2010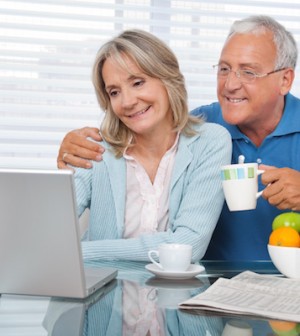 Here are some of the latest health and medical news developments, compiled by the editors of HealthDay:
40 Percent of Cancers Preventable: Report
Lifestyle changes and vaccines could prevent about 40 percent of all cancers, according to a new report by the International Union Against Cancer.
The document said rates of many leading types of cancers — such as lung, breast and colon — could be reduced if people quit smoking, limited alcohol intake, avoided too much sun, and maintained a healthy weight through diet and exercise, the Associated Press reported.
The report authors also noted that about 21 percent of all cancers are the result of infections, such as those caused by human papillomavirus (cervical cancer) and hepatitis (stomach and liver cancer). Vaccines to prevent these infections and cancers are widely available in developed nations but almost unobtainable in poor countries.
"Policymakers around the world have the opportunity and obligation to use these vaccines to save people's lives and educate their communities towards lifestyle choices and control measures that reduce their risk of cancer," Cary Adams, chief executive officer of the International Union Against Cancer, said in a news release, the AP reported.
The document was released to mark World Cancer Day on Thursday.
Cancer causes one out of every eight deaths worldwide — more than AIDS, tuberculosis and malaria combined, according to the World Health Organization. If major prevention action is not taken, the number of cancer deaths worldwide will rise from about 7.6 million this year to 17 million by 2030, the AP said.
—–
Michelle Obama Discusses Anti-Obesity Campaign
As part of her campaign against childhood obesity in the United States, first lady Michelle Obama met Tuesday with U.S. lawmakers to discuss strategy.
Obesity affects about 10 percent of U.S. children and about 18 percent of teens, according to recent data, Agence France Presse reported.
"We're in the process of launching a nationwide effort to deal with the obesity epidemic in this country," Obama said at the start of the meeting.
That campaign will include increasing "the number of healthy schools in this country," the first lady said. "We're going to work hard to increase the level of regular physical activity that kids are getting in this country."
Obama also wants to improve access to affordable, healthy foods and help consumers make better choices when buying food, the news service said.
—–
Child Abuse Decreases in U.S.: Study
Incidents of serious child abuse in the United States decreased by 26 percent between 1993 and 2006, and other forms of physical abuse dropped by 15 percent, a federal government study says.
Experts say the findings are proof that public awareness campaigns and stricter law enforcement are having an effect, the Associated Press reported.
Researchers analyzed information from thousands of child-welfare workers, doctors, teachers, police officers and other professionals from across the country.
The study was commissioned by the Department of Health and Human Services, the AP reported.
—–
Lawsuit Targets Patents on Cancer Genes
Important medical research is being hampered by a U.S. company's patents on two genes associated with an increased risk of breast and ovarian cancer, say lawyers for plaintiffs in a lawsuit seeking to invalidate the patents held by Myriad Genetics Inc.
The patents for the BRCA1 and BRCA2 genes prevent the study of the genes by other researchers, Christopher Hansen, an American Civil Liberties Union lawyer, said Tuesday in U.S. District Court in Manhattan, the Associated Press reported.
The ACLU and the Public Patent Foundation lawsuit against Myriad, the University of Utah Research Foundation, and the U.S. Patent and Trademark Office could have a major effect on the biotechnology industry and genetics-based medical research.
Myriad Genetics and the University of Utah Research Foundation have a right to the patents because they pertain to the process developed to isolate chemical composition, argued attorney Brian Poissant, the AP reported.
He said invalidating the patents would destroy the foundation of the biotechnology industry.
U.S. District Judge Robert Sweet did not issue a ruling on Tuesday.
—–
High Levels of Cadmium Found in Adult Jewelry
Worries about the heavy metal cadmium in jewelry have grown after tests on adult necklaces and bracelets revealed high levels of the toxic material.
The high levels of cadmium — as much as 75 percent by weight — were found in jewelry purchased by a California environmental group at three retailers — Saks Fifth Avenue, Aeropostale and Catherines, the Associated Press reported.
Based on the findings, the Center for Environmental Health said it would seek a ban on cadmium in all jewelry. One of the pieces tested by the group was made in China, another in India, and the origin of the other piece was unknown, the news service said.
Last month, an AP investigation reported that some Chinese-made children's jewelry contained levels of cadmium of up to 91 percent of their total content.
​