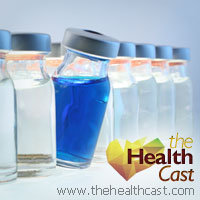 Here are some of the latest health and medical news developments, compiled by the editors of HealthDay:
More Than 1 in 4 U.S. Employees Work When Sick: Survey
More than one-quarter of Americans go to work when they're sick, a new survey says.
It found that nearly 20 percent of Americans always go to work when they're sick and 17 percent stay home only if a doctor tells them to. Men are more likely than women to go to work when they're sick, the Los Angeles Times reported.
Surprisingly, more than two-thirds of the respondents in the NSF International survey regard fellow employees who come to work sick as "hard workers," while only 16 percent said they're showing disregard for the health of their co-workers.
The main reason that many Americans go their jobs even if they're feeling ill is because of workload, the Times reported.
"Many have deadlines or are afraid they will have too much work to make up if they take a sick day," NSF said in a statement.