Health Highlights: Feb. 24, 2010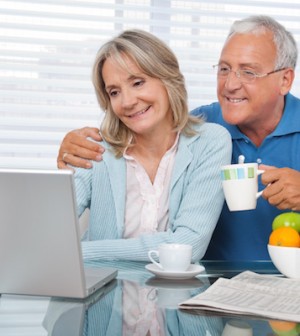 Here are some of the latest health and medical news developments, compiled by the editors of HealthDay:
FDA Approves Updated Prevnar Vaccine
An updated version of the children's vaccine Prevnar has been approved by the U.S. Food and Drug Administration.
The new Prevnar 13 vaccine is designed to protect children 5 years old and younger against 13 varieties of pneumococcal disease that can cause pneumonia, ear infections and meningitis. The current Prevnar vaccine protects against seven varieties of pneumococcal disease, the Associated Press reported.
The FDA was scheduled to make a decision on Prevnar 13 last fall but extended its review of the updated version of the vaccine twice since then.
After the original Prevnar vaccine was approved in 2000, the incidence of pneumococcal disease infections decreased dramatically. But the number of infections began to rise again in 2005 as new varieties of the disease began to appear, the AP reported.
—–
Large Health Insurance Hikes Justified: Executive
Soaring medical costs justify large increases in health insurance premiums for consumers, an insurance company executive told Congress Wednesday.
Anthem Blue Cross in California recently told clients that premiums for individual policies would rise an average of 25 percent, but rates for some policyholders would increase by as much as 39 percent. Anthem Blue Cross is a unit of WellPoint.
The move has triggered widespread criticism of WellPoint and the health insurance industry.
"Raising our premiums was not something we wanted to do," Angela F. Braly, president of WellPoint, said in testimony prepared for a hearing of the House Energy and Commerce Committee, The New York Times reported.
"But we believe this was the most prudent choice, given the rising cost of care and the problems caused by many younger and healthier policyholders dropping or reducing their coverage during tough economic times," Braly said. "By law, premiums must be reasonable in relationship to benefits provided, which means they need to reflect the known and anticipated costs they will cover."
She said premium increases reflect increased use of health care by an aging population and prices charged by doctors, hospitals, drug companies and other health care suppliers, The Times reported.
—–
Ex-Vice President Cheney Leaves Hospital
Former Vice President Dick Cheney, who suffered a mild heart attack Monday, left the hospital Wednesday morning. His aide, Peter Long, said Cheney is "feeling good" and would soon resume his normal schedule, according to the Associated Press.
He was admitted to George Washington University Hospital Monday after complaining of chest pain.
"Lab testing revealed evidence of a mild heart attack," a statement said, and Cheney "underwent a stress test and a heart catheterization. He is feeling good and is expected to be discharged in the next day or two."
Cheney, 69, has suffered four prior heart attacks — one in 1978 when he was 38, another in 1984 and a third in 1988, after which he underwent quadruple bypass surgery to unclog his arteries. A fourth attack occurred in late 2000, after he was elected vice president in the George W. Bush administration. Cheney received a stent to open an artery at that time.
According to CNN, Cheney also received an implanted heart monitoring device in 2001 to track his cardiac rhythm and slow it down if necessary. In 2008, after a recurrence of an abnormal heart rhythm called atrial fibrillation, Cheney underwent a procedure aimed at restoring a more natural cardiac rhythm.
Besides serving under former President Bush from 2001-2009, Cheney also served in the administrations of former Presidents Richard Nixon, Gerald Ford and George H.W. Bush.
—–
Protein May Predict Alzheimer's: Study
Elevated levels of a damaged protein called phosphorylated tau231 (P-tau231) may be an early sign of Alzheimer's disease in healthy adults, say U.S. researchers.
Their study of 57 older people found that increased levels of P-tau231 were associated with future memory loss and a decreased amount of gray matter in the medial temporal lobe, an area of the brain that plays an important role in memory, CBS reported.
The research appears in this month's issue of the journal Neurobiology of Aging.
"Our findings suggest that P-tau231 has the potential to be an important diagnostic tool in the pre-symptomatic stages of Alzheimer's disease," said lead author Dr. Lidia Glodzik, an assistant research professor at the department of psychiatry at the Center for Brain Health and Center of Excellence on Brain Aging at NYU School of Medicine, CBS reported.
—–
Scientists Identify Gene Linked to Tamoxifen Resistance
Having too much of a gene called FGFR1 may explain why some breast cancer patients fail to respond to the drug tamoxifen, say British researchers.
In lab tests, the scientists also found they could use a drug to switch off the action of the gene so that tamoxifen could destroy breast cancer cells. The findings could lead to new treatments, BBC News reported.
"Understanding how this gene can cause tamoxifen resistance reveals a new drug target for treating breast cancers in patients who would otherwise have a poor outcome," said study leader Dr. Nick Turner, of the Breakthrough Breast Cancer Research Center at The Institute of Cancer Research.
"There are a number of drugs in development that stop FGFR1 working, and clinical studies are investigating whether these drugs work against cancers with too many copies of this gene," said Turner, BBC News reported.
"The next step is to set up a clinical trial to see whether a drug that blocks the action of this gene can counteract hormone therapy resistance in breast cancer patients. If these trials confirm our lab work we could be on the verge of a potentially exciting new treatment for breast cancer."
The study appears in the journal Cancer Research.
​