Health Highlights: Dec. 18 2009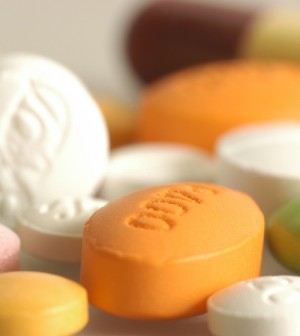 Here are some of the latest health and medical news developments, compiled by the editors of HealthDay:
Louisiana Residents Happiest in U.S.
People in Louisiana are the happiest Americans, while those in New York are the least cheery, according to researchers who analyzed four years of data from 1.3 million people surveyed by the Centers for Disease Control and Prevention.
Other sunny, outdoorsy states — Hawaii, Florida, Tennessee and Arizona — rounded out the top five happiest places, which also tend to score well on rankings of crime rates, climate, air quality and schools, the Associated Press reported.
Long commutes, congestion and high prices around New York City may help explain why New York ranked at the bottom of happiness, said study co-author Andrew J. Oswald, an economist at the University of Warwick in England, the AP reported.
Rounding out the bottom five were Connecticut, Michigan, Indiana and New Jersey. The study was published Friday in the journal Science.
—–
African, Asian Orphanages Provide Good Care: Study
Orphanages in Africa and South Asia provide care that's at least as good as that given by families who take in orphaned or abandoned children, says a study that challenges the common belief that orphanages in these countries should be regarded as a last resort.
"We are seeing children thriving in institutions" in these countries, said study first author Dr. Kathryn Whetten, director of the Center for Health Policy at Duke University, The New York Times reported. "Institutions are not so bad. Community life can be very hard."
She and her colleagues looked at 83 institutions in Cambodia, Ethiopia, India, Kenya and Tanzania. They compared the health, behavior, physical growth, intellectual functioning and emotional state of 1,357 orphans ages 6 to 12 in the institutions and 1,480 who lived in homes in the community. The results showed that children in the orphanages generally fared as well as those in the community, or even better.
On average, the orphanages had 63 children each — 28 percent had 20 or fewer children, and 17 percent had 100 or more, The Times reported.
The study was published online in the journal PLoS One.
—–
CDC Failed to Screen Vaccine Panel Experts: Report
Medical experts weren't properly screened for financial conflicts when they were hired in 2007 by the U.S. Centers for Disease Control and Prevention to provide advice about safety of flu and cervical cancer vaccines, says a report by the inspector general of the Department of Health and Human Services.
Daniel R. Levinson found that 64 percent of the experts had potential conflicts that were never identified or resolved. In some cases, experts who were legally barred from advising on the vaccines did so anyway, The New York Times reported.
In nearly every case, the CDC failed to ensure that experts adequately filled out forms confirming they weren't being paid by companies with an interest in their decisions, said the report, expected to be released Friday. Levinson said the CDC must do a better job of screening experts who serve on its advisory panels, and the agency's new director, Dr. Thomas R. Frieden, agreed.
"Since the period covered in this review, C.D.C. has strengthened the financial disclosures and conflict-of-interest process by instituting improved business processes and realigning responsibilities and oversight," Frieden wrote, The Times reported.
—–
Eleven Infant Deaths Linked to Simplicity Cribs: CPSC
The number of infant deaths linked to defective Simplicity cribs has risen to 11, even though there have been several warnings and recalls, the U.S. Consumer Product Safety Commission said Thursday.
Earlier recall announcements cited four reported deaths, the Associated Press reported.
The CPSC said the most recent death involved a 7-month-old child in Princeton, Ky., who became trapped in the crib when a part of it broke. The agency also said it knows of 25 other incidents involving drop-side parts detaching from Simplicity cribs.
More than two million Simplicity-manufactured drop-side cribs have been recalled since December 2005 because of problems with their plastic hardware, which can break or deform and cause the drop-side to detach, the AP reported.
This creates a space between the drop-side and crib mattress that infants can roll into and become trapped, leading to a suffocation risk.
—–
Early Treatment for Tinnitus May Be Possible: Researchers
It may be possible to treat the ear-ringing disorder tinnitus soon after it begins, say Australian researchers.
Tinnitus, which is often associated with some degree of hearing loss, causes buzzing, ringing or whistling in one or both ears, or the head, BBC News reported.
Some forms of tinnitus are associated with spontaneous nerve activity in the brain and this activity, for a time, is dependent on nerve signals generated in the inner ear, found the University of Western Australia researchers.
They believe it may be possible to treat tinnitus in the early stages by reducing these nerve signals from the ear, BBC News reported.
Much more research needs to be done, but "it is a very exciting prospect," said lead researcher Professor Don Robertson.
The study appears in the journal Neuroscience.
​