Health Highlights: Aug. 6, 2010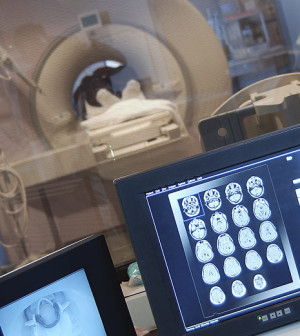 Here are some of the latest health and medical news developments, compiled by the editors of HealthDay:
1 Million Pounds of Ground Beef Recalled
Suspected E. coli contamination, linked to illness in seven people, is prompting a California company to recall about 1 million pounds of ground beef.
The U.S. Department of Agriculture announced Friday that Valley Meat Co., of Modesto, sold the potentially tainted ground beef and beef patties in Arizona, California, Oregon, Texas, and abroad, the Associated Press reported.
The recall was prompted after the California Department of Health alerted the USDA to a number of E. coli illnesses reported in mid-July.
The beef in question was processed between Oct. 2, 2009 and Jan. 12, 2010. Most of the product is sold frozen and Valley Meat said it is working to get it off of grocery store shelves. Consumers who have bought meat possibly affected by the recall should discard it or return it to point of purchase for a full refund, the company said.
There's a complete list of the recalled products at Valley Meats.
—–
America's First Test Tube Baby is Now a Mom
Back in 1981, the birth of Elizabeth Comeau, now 29, made national headlines as the first American baby conceived via in vitro fertilization.
Now, conceiving the "natural way," Comeau (formerly Elizabeth Carr) has given birth to a baby of her own, recounting her story in the Boston Globe. Baby Trevor James Comeau was born at 2:05 a.m. at 7 pounds, 12 ounces, Comeau told the paper.
"I had a normal conception and pregnancy despite my abnormal childhood. And early yesterday, my husband and I had a baby boy the normal way, proving (I hope) that I'm just like everyone else," she wrote.
Comeau said she wrote about her experience based on "the same principle my parents did: If my story helps couples or families learn about in-vitro fertilization, then the loss of privacy is worthwhile. People who have fertility issues deserve to know they can have healthy, normal babies."
—–
U.S. Panel Warns Against Australian-Made Flu Shot for Young Children
An Australian-made flu vaccine shouldn't be given to young children this year, says a U.S. government panel.
Unexplained higher rates of fevers and seizures occurred in children in Australia and New Zealand who were given the vaccine earlier this year. The vaccine is made by CSL Biotherapies of Australia, the Associated Press reported.
The company is providing only a small portion of the 170 million doses being made for use in the United States this fall.
The CSL vaccine shouldn't be given to children younger than eight years old, especially those under five, the Advisory Committee on Immunization Practices said Thursday, the AP reported.
No problems have been seen with other flu vaccines, said U.S. officials.
—–
Women Want Sexy Clothes When Ovulating: Study
Women are more likely to buy clingy clothes when they're ovulating, a preference likely influenced by hormones, according to a new study.
By selecting tight clothes, the women are trying to stand out from potential love rivals, said the University of Minnesota researchers, BBC News reported.
The study included women in different stages of their menstrual cycle who were shown images of attractive women who lived locally or far away. They were then asked to select clothes and accessories they would like to purchase.
Those most likely to choose sexy clothes were women who were ovulating and had seen pictures of local attractive women, BBC News reported.
"The desire for women at peak fertility to unconsciously choose products that enhance appearance is driven by a desire to outdo attractive rival women," said lead researcher Dr. Kristina Durante. "If you look more desirable than your competition, you are more likely to stand out."
The study appears in the Journal of Consumer Research.
—–
​