Health Highlights: Aug. 31, 2010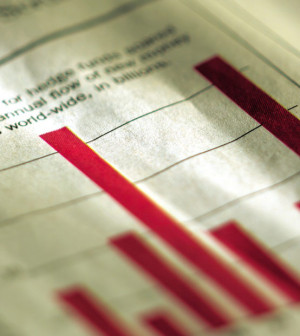 Here are some of the latest health and medical news developments, compiled by the editors of HealthDay:
Obama Administration Appeals Judge's Order Banning Stem Cell Research
The Obama Administration on Tuesday filed an appeal against a federal judge's order supporting a ban on federally funded embryonic stem cell research.
The appeal, filed by the Justice Department with the U.S. District Court in the District of Columbia, asks Judge Royce Lamberth to revisit the restraining order he put in place last week, the Associated Press reported.
In his ruling, Lamberth responded to a lawsuit claiming that the government is contravening a law prohibiting the use of tax dollars for work involving the destruction of a viable embryo.
Scientists nationwide have expressed alarm that the halt on federal funding will interrupt valuable stem cell research aimed at fighting neurological diseases and other disorders.
—–
Cough Medicine Ingredient May Get New Restrictions: FDA
Restrictions on a cough medicine ingredient are being considered by the U.S. Food and Drug Administration in order to combat growing abuse.
On Tuesday, the agency posted its review of dextromethorphan, an ingredient in more than 100 over-the-counter medications. The FDA said that inappropriate use of the drug for its euphoric effects was associated with nearly 8,000 emergency room visits in 2008, an increase of more than 70 percent from 2004, the Associated Press reported.
High doses of dextromethorphan can cause fever and boost blood pressure and heart rate.
"Because of the drug's perceived safety, ease of availability, and desired psychoactive effects, it is sought after by those seeking to alter their mental state," according to the FDA review, the AP reported.
On Sept. 14, an FDA panel of outside experts will meet to discuss whether dextromethorphan should be available only by prescription. The FDA typically follows the advice of these advisory panels.
—–
Diabetes Top Reason for Vietnam Vets' Health Claims
Diabetes is the leading cause of Vietnam veterans' health compensation claims, according to U.S. government documents.
They show that about 270,000 of the one million Vietnam vets receiving disability checks are getting compensation for diabetes, according to the Associated Press, which obtained Department of Veterans Affairs records through the Freedom of Information Act.
The number of vets being compensated for diabetes is greater than for any other condition, including general wounds, hearing loss or post-traumatic stress disorder.
Worries about the effects of the defoliant Agent Orange are the reason why so many Vietnam veterans are being compensated for diabetes, even though decades of research have failed to find any firm link between Agent Orange and diabetes, the AP reported.
The VA also pays compensation for a number of other common age-related ailments with a possible link to Agent Orange. And the VA said this week that it plans to add Parkinson's disease, heart disease and certain types of leukemia to the list of health problems that might be associated with Agent Orange.
—–
Restaurant Portions Too Large: Study
Americans who eat at chain restaurants often get super-sized portions even if they order a single entree or regular-sized meal, finds a new study.
Researchers at the Center for Science in the Public Interest examined the size of menu items at a number of fast food restaurants and other popular food outlets and found that many hamburgers, steaks, bagels and pasta entrees are at least two times larger than the federal government's definition of a serving, USA Today reported.
"The super-sized portions are super-sizing our bodies," said Bonnie Liebman, the nutrition director at the Washington, D.C.-based consumer group. "With two-thirds of adults and one-third of kids obese or overweight, you'd think restaurants would shrink their portion sizes, but they haven't."
"Eating half of what the restaurant serves is often just about right. Half is the new whole," Liebman advised, USA Today reported.
The study appears in the September issue of Nutrition Action HealthLetter.
—–
Support For Health Care Law Declines: Poll
Support for the new U.S. health reform law fell from 50 percent in July to 43 percent now, according to the August Kaiser Family Foundation's Health Tracking Poll.
About 45 percent of respondents in the latest poll said they have an unfavorable view of the new law.
The new figures show a return to the even split in opinion last seen in May before a slight increase in support during June and July.
The latest poll found that 29 percent of respondents believe that they and their families will be better off under the new law, compared with 32 percent in July and 28 percent in June. Thirty percent said they expect to be worse off (29 percent July, 28 percent June), and 36 percent believe the new health law won't make much difference (33 percent July, 39 percent June).
Currently, 39 percent believe the new law will benefit the nation and 37 percent say it will have a negative effect, compared with 43 percent vs. 35 percent in July and 42 percent vs. 32 percent in June.
—–
​