Review Finds No Statin-Cancer Link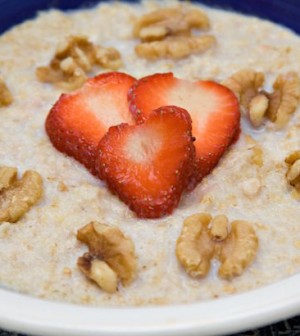 TUESDAY, Aug. 31There's no evidence that popular cholesterol-lowering statins cause cancer, says a review that challenges earlier research raising concerns that the drugs may be associated with an increase in cancer and cancer-related deaths.
The findings should reassure the millions of people worldwide who take the drugs, said the researchers at the University of Oxford in the U.K. and the University of Sydney in Australia.
They examined data from 170,000 people who took part in 26 randomized and controlled clinical trials. Of those participants, more than 10,000 developed cancer and more than 3,500 died from cancer. The analysis showed that the cancer death rates were the same in people taking statins and in those who took a placebo.
The analysis also found that no difference in cancer risk between a higher statin dose and a standard dose.
The study was presented recently at the European Society of Cardiology (ESC) Congress in Stockholm.
"Statin therapy had no adverse effect on cancer at any site [in the body] or in any group of individuals, irrespective of their cholesterol levels. There was also no association of cancer with statin dose or duration," noted Dr. Jonathon Emberson, senior statistician at the University of Oxford.
The researchers found there was no evidence that statins were linked to particular types of cancer, such as breast cancer, or to particular groups of people, as earlier studies had suggested.
"These findings are extremely reassuring for patients," co-principal investigator Professor Rory Collins, a professor of medicine and epidemiology at the University of Oxford, said in an ESC news release. "Statins are one of the most effective known therapies for the prevention of heart attacks and strokes, and this study should reassure the millions of people who are taking them worldwide."
The study was funded by the UK Medical Research Council, the British Heart Foundation and the National Health and Medical Research Council (Australia), and involved collaborators from around the globe.
More information
The U.S. Food and Drug Administration has more about statins.
Source: HealthDay
​