Health Highlights: Aug. 29, 2011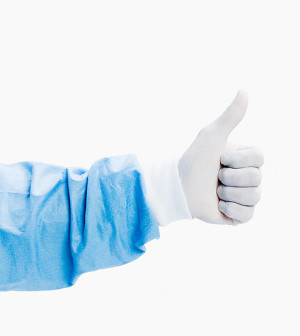 Here are some of the latest health and medical news developments, compiled by the editors of HealthDay:
U.N. Warns of Possible Bird Flu Resurgence
A mutant strain of the H5N1 bird flu virus that's resistant to existing vaccines is spreading in China and Vietnam, the United Nations' Food and Agriculture Organization said Monday.
The FAO also said wild bird migrations in recent years have brought H5N1 to countries that had been free of the bird flu virus for several years, including Bulgaria, Romania, Mongolia, Nepal, Israel and the Palestinian territories, the Associated Press reported.
These and other factors could lead to a possible resurgence of the bird flu virus, warned the FAO, which urged nations to boost their surveillance and preparedness levels.
Since the H5N1 virus was first detected in 2003, there have been 565 confirmed cases in humans and 331 deaths worldwide, according to the World Health Organization, the AP reported.
—–
Massage Device Could be Deadly: FDA
Consumers are being warned about a massage device that caused one death and one near-strangulation.
Necklaces, pieces of clothing and hair can get caught in the rotating part of the ShoulderFlex Massager, said the U.S. Food and Drug Administration, the Associated Press reported.
People who own these products should "dispose of the device components separately so that the massager cannot be reassembled and used," the agency advised.
Since 2003, King International has distributed nearly 12,000 of the massagers through retail stores and Web sites in the U.S., according to the FDA. The agency said the company plans to issue a recall, the AP reported.
—–
​