Many Use ER for Routine Follow-Up Care After Hospital Discharge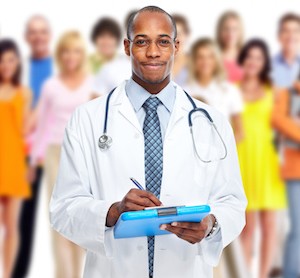 MONDAY, Aug. 29Many uninsured and publicly insured trauma injury patients who are discharged from U.S. hospitals return to the emergency department for routine follow-up care that could be handled at an outpatient clinic, a new study finds.
These needs include minor issues such as dressing changes and refills of pain medications.
The researchers examined the medical records of 6,675 trauma patients admitted to the Johns Hopkins Hospital between 1997 and 2007, and found that about 13 percent of the patients returned to the emergency room within a month of discharge.
Nearly 90 percent of the patients who returned to the ER were not readmitted to the hospital, which suggests that their ER visit was unnecessary and they could have been treated for less cost in an outpatient clinic, said study leader Dr. Adil H. Haider, an assistant professor of surgery at the Johns Hopkins University School of Medicine.
Uninsured patients and those with Medicaid or Medicare were 60 percent more likely than those with private insurance to seek follow-up care in the ER instead of an outpatient clinic or doctor's office, while patients from poor neighborhoods were 70 percent more likely to do so, the study found.
"Just providing patients access to doctors outside of the ER clearly isn't working, especially for those without insurance," Haider said in a Hopkins news release. "We need better ways to help patients discharged from the hospital receive appropriate follow-up care."
It's not clear why these patients seek far more costly care in the ER, where they have to wait longer and add to the overcrowding that affects many emergency departments, the researchers said.
The study was recently published in the journal Annals of Emergency Medicine.
More information
The American College of Emergency Physicians explains when you should go to the emergency department.
Source: HealthDay
​