Health Highlights: Aug. 16, 2010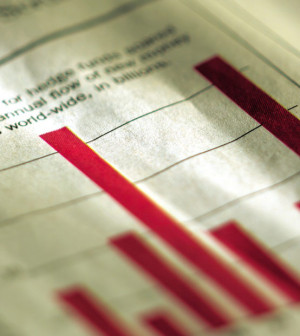 Here are some of the latest health and medical news developments, compiled by the editors of HealthDay:
FDA Wants to Revoke Approval Of Low Blood Pressure Drug
The low blood pressure drug midodrine hydrochloride should be taken off the U.S. market because required post-approval studies to verify the clinical benefit of the drug haven't been done, says the Food and Drug Administration.
The drug, marketed under the brand name ProAmatine by Shire Development Inc. and as a generic drug by other companies, was approved by the FDA in 1996 for treatment of the low blood pressure condition orthstatic hypotension.
The approval required the manufacturer to verify the drug's benefit through post-approval studies. This has not been done, so the FDA on Monday issued a proposal to withdraw approval of the drug. Shire, the maker of the brand name drug, has 15 days to request a hearing and makers of generic versions have 30 days to submit written comments.
People with orthostatic hypotension can't maintain blood pressure in the upright position and become dizzy and faint when they stand up. Patients currently taking this medicine should not stop taking it and should consult their physician about other treatment options, the FDA said.
—–
Take Statins With Junk Food, U.K. Experts Suggest
Handing out cholesterol-lowering statin drugs with fast food may help reduce heart disease risks caused by the fatty meals, suggest U.K. researchers.
"Statins don't cut out all of the unhealthy effects of burgers and fries. It's better to avoid fatty food altogether," said Dr. Darrel Francis, of the National Heart and Lung Institute at Imperial College London, Agence France-Presse reported.
"But we've worked out that in terms of your likelihood of having a heart attack, taking a statin can reduce your risk to more or less the same degree as a fast food meal increases it," he added.
Francis and colleagues say their proposal is similar to asking people wear seatbelts when in a car.
But the idea was questioned by Peter Weissberg, medical director of the British Heart Foundation, who noted that eating junk food has a number of unhealthy effects beyond raising cholesterol, AFP reported.
—–
Diabetes Involved in About 20 Percent of Hospitalizations
In 2008, diabetes was involved in nearly one in five hospitalizations in the United States and hospitals spent $83 billion caring for diabetes patients, says a federal government report.
That amount is 23 percent of the total spent by hospitals to treat all conditions in 2008, according to the latest News and Numbers from the Agency for Healthcare Research and Quality.
The $83 billion in diabetes care included costs associated with more than 540,000 hospital stays specifically for diabetes and 7.2 million stays for patients with diabetes and diabetes-related conditions such as heart disease, kidney damage, infection, or foot or leg amputation.
On average, hospital stays for people with diabetes cost 25 percent more than for patients without diabetes — $10,937 vs. $8,746, said the report. The highest hospitalization rate for diabetes was in the South (2,829 per 100,000 people) and the lowest was in the West (1,866 per 100,000).
​